Mauritius – The most beautiful places to photograph 
Mauritius, the Indian Ocean island, is home to some of the most beautiful landscapes in the world. Offering tropical weather all year round, white sandy beaches, stunning waterfalls, temples filled with history and luscious green landscapes, it is no surprise Mauritius is a photographer's dream.
Here are some of the locations that visitors can discover under their own steam, that showcase the very best of Mauritius.
Chamarel Waterfall
Set in the tropical forests of Black River Gorges National Park and fed by two rivers, the St Denis and the Viande Salee, Chamarel Waterfall is the highest in Mauritius at about 300ft. It is surrounded by tropical rainforest that has a distinctive Jurassic feel to it. The waterfall can be viewed at an upper and lower-level platform opposite or you can take the hiking trail route to the very top for the best views of this enchanting phenomenon.
Le Morne
Le Morne is a peninsula situated at the extreme southwestern tip of Mauritius with an enormous monolith that reaches 556 metres (1,824 ft) above sea level. The peninsula is steeped in cultural myth and legend and in the early 19th century it served as a refuge for people who escaped slavery. The mountain is a UNESCO World Heritage Site and a popular hiking trail, with fit walkers rewarded at the top with panoramic views of the clear blue ocean and coral reef.
Chamarel Seven Coloured Earth
Chamarel Seven Coloured Earth is one of Mauritius' greatest natural phenomena and an extraordinary geological formation. This nature reserve showcases stunning dunes made up of seven colours (red, brown, violet, green, blue, purple and yellow) that were formed due to a rare confluence of volcanic activity which brought several different elements together, each with their own distinct hue.
Black River Gorges National Park
The dense forest and highlands makes this the largest national park in Mauritius covering 67.54 km² of land. The park protects the island rainforest which is home to endangered bird species, boars, Macaque monkeys and deer. Visitors are able to explore the park using the 60 kilometres of trails.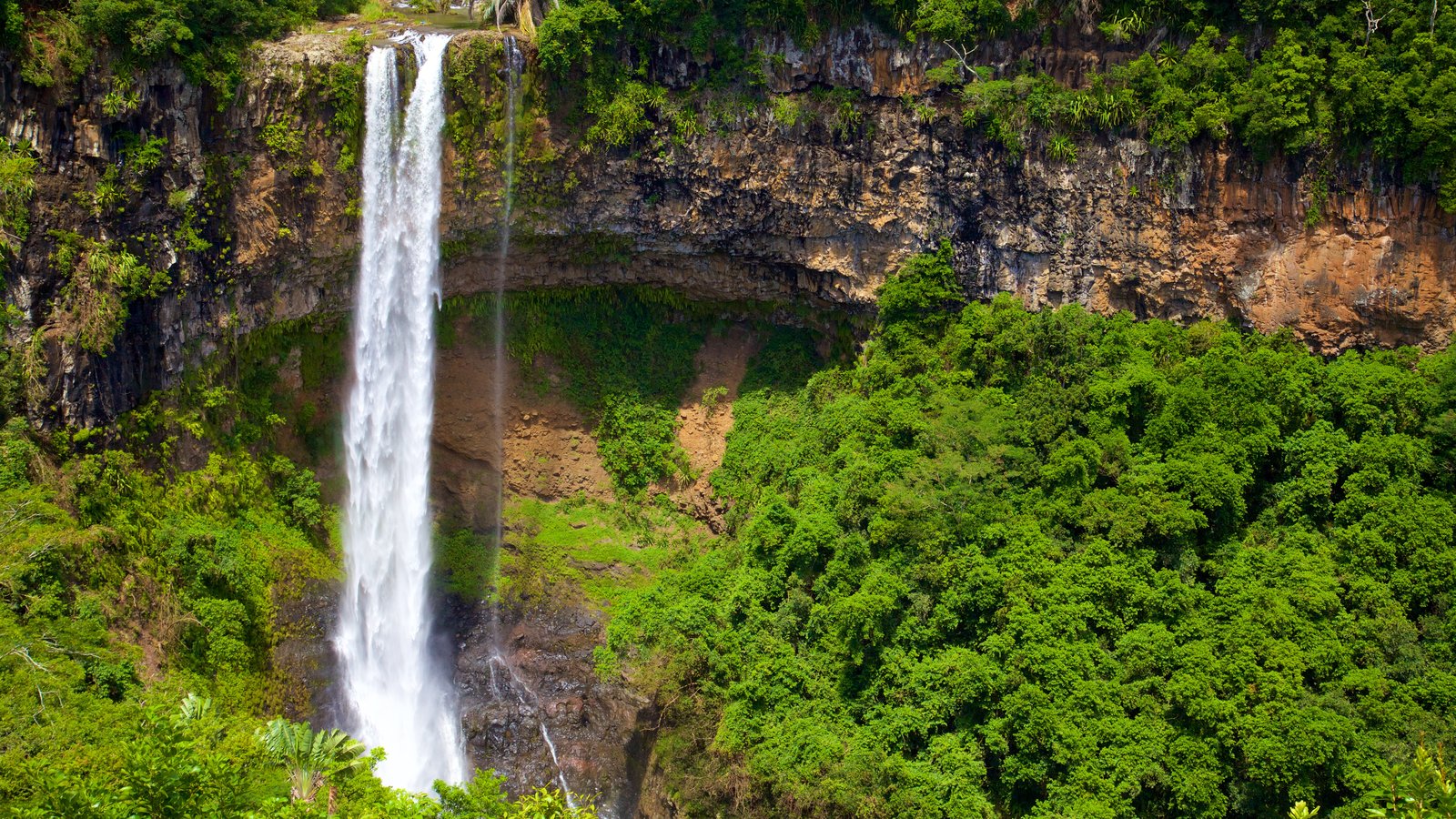 Bel Ombre
Authentically beautiful, rich in natural resources and people, Bel Ombre is a preserved region that has a protected coastal & marine ecosystem. The Bel Ombre nature reserve offers wildlife nature walks and rides in off-road vehicles, picnics and a chance to swim in a tropical river basin next to a waterfall.
Pamplemousses Botanic Gardens
Pamplemousses Botanic Gardens are the oldest Botanic Gardens in the Southern Hemisphere, and famous for its giant water lilies that have an average diameter of 2 to 3 metres which covers a long rectangular pond. Follow the laid-out paths leading to discover deer and giant tortoise, 85 varieties of palms including the Talipot Palm which only blooms every forty years, and a spice garden.