Tanzania – Nature reconnection in a wildlife park
From the Swahili word for "journey," safaris are most often associated with the Serengeti's world-renowned wildlife experiences. This season, the nature-ensconced Kani Spa at Four Seasons Safari Lodge Serengeti invites guests to take a different kind of safari – a journey into wellness that helps them refocus on the integral importance of personal and community health. From energising sunrise mindful meditation sessions to a deeply nourishing Ubuntu Ritual, Kani Spa takes a deep dive into nature reconnection in one of the world's most celebrated wildlife parks.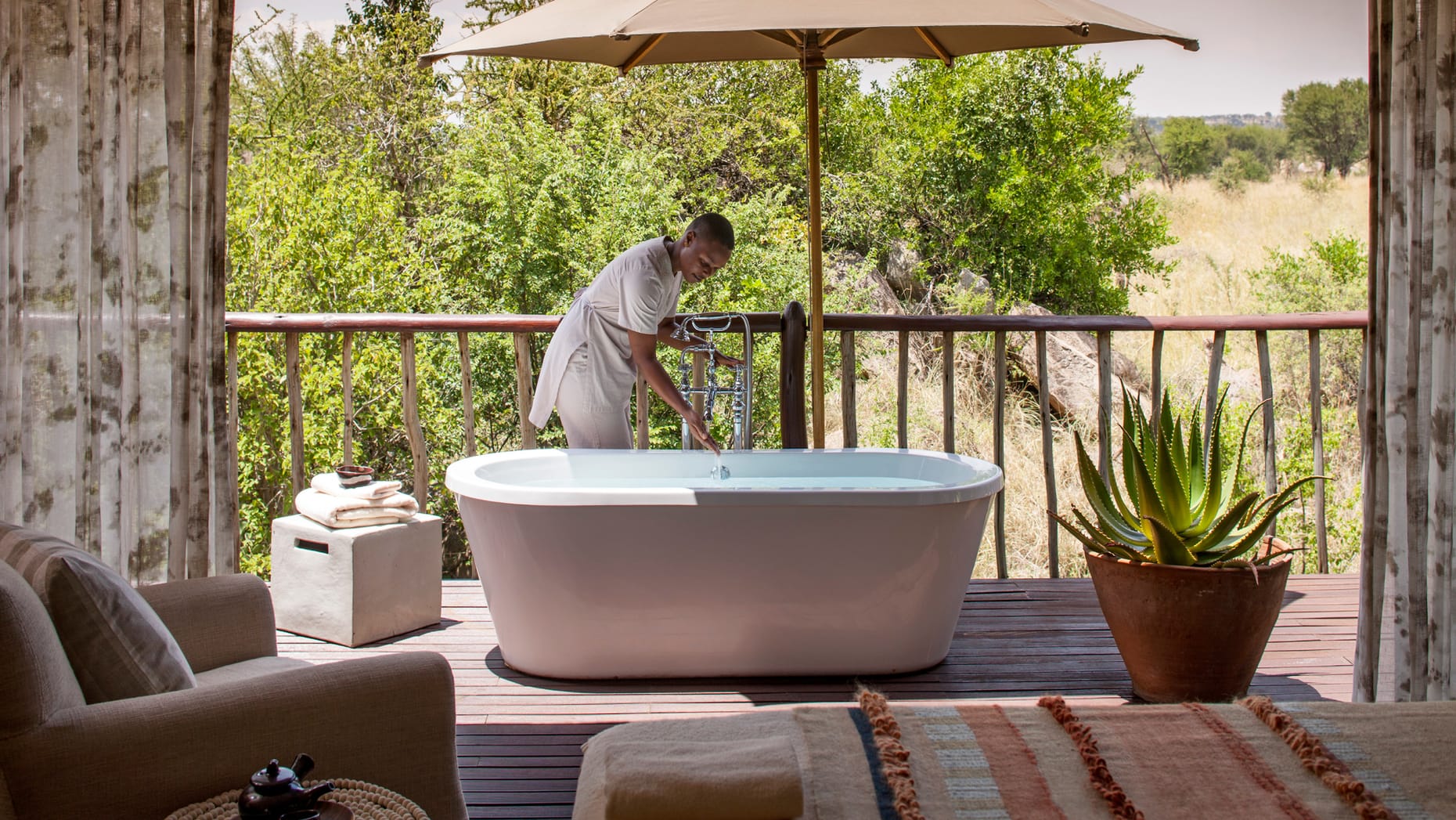 "Exploring wellness as a journey offers a chance for both guests and therapists to come back to basics, revisiting and refining all those practices that make us whole," says Islam Mahmoud, the new manager of the Kani Spa Serengeti, who brings more than two decades of international industry experience. "From nourishing the self to improving our community ties, we're all learning together how wellness can ripple out to impact the health of entire societies."
As a qualified holistic therapist, Islam draws on his instinctive understanding of true wellness as well as his skills as a leader – he was at the helm when the spa at Four Seasons Hotel Alexandria at San Stefano won "Best Spa in Egypt" at the International Spa Awards in 2018 and 2019 – to ensure every spa immersion is focused on restoration and invigoration. "By using powerful botanicals sourced in harmony with nature, indigenous knowledge and traditional techniques, guests are taken on a journey into wellness, unlike anything they might experience elsewhere in the world."
Kani Spa Serengeti also welcomes back visiting practitioner Joao Santos, a dry massage therapist who has created his own technique following a long career combining several schools of bodywork. Using intuition as well as deep anatomy and physiology knowledge, Joao seeks to improve guests' spiritual and physical well-being, and is available for appointments upon request.
Beginning a journey of wellness that has been shown to have benefits for a lifetime, Kani Spa also offers heart-centred mindfulness and meditation practices. Not only do these boost personal happiness and well-being, but they also offer wider benefits to society when practitioners take positive action "off the mat" and into the community. Following nature's rhythms, Lodge guests can join the Serengeti sun as it awakens the savannah with an energising sunrise mindfulness breathing session or wind down as it melts over the horizon with a sunset meditation session. Little beats the humbling reconnection to nature of Kani Spa's sunset 75-minute Sunset Kopje Meditation: the Lodge's signature wellness experience that sees guests follow the Maasai trail to a sunset kopje (hilltop) for a guided meditation with soaring panoramic views over the plains.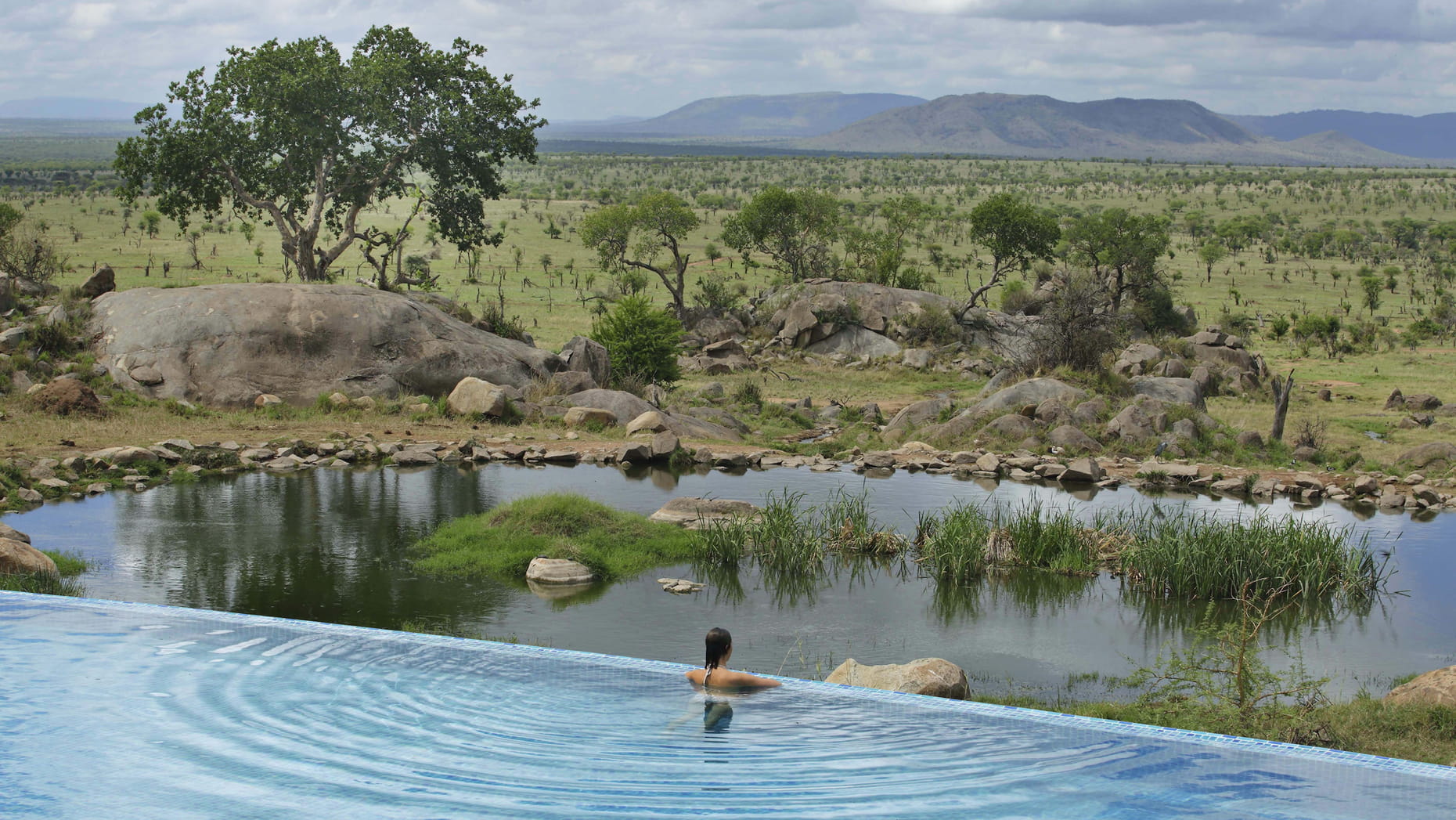 Kani Spa's signature treatments, inspired by local wisdom and ancient traditions, underpin every journey into wellness within its serene, green surrounds. Among the most popular is the Tree of Life Journey, inspired by Africa's baobab tree, which can live more than a thousand years. This 120-minute session begins with a rooibos, kigelia and baobab oil body exfoliation, followed by an uplifting massage featuring the reviving aromatic power of citrus essential oils in luxurious shea butter and baobab nuggets. Similarly in demand is the heavenly Ubuntu ("I am, because you are") Ritual: a 90-minute four-handed massage using neroli, baobab and wheatgerm oils that celebrates cooperation and oneness.
Drawing on a philosophy that considers the community just as important as the individual self, Kani Spa works with TheraNaka to bring guests the "beauty of Africa": raw ingredients are sourced from small suppliers who support organic certification and sustainability, and all are Fairtrade and Ubuntu Natural approved – guaranteeing fair supply chains, a commitment to biodiversity conservation, social and regulatory equity, and green technology.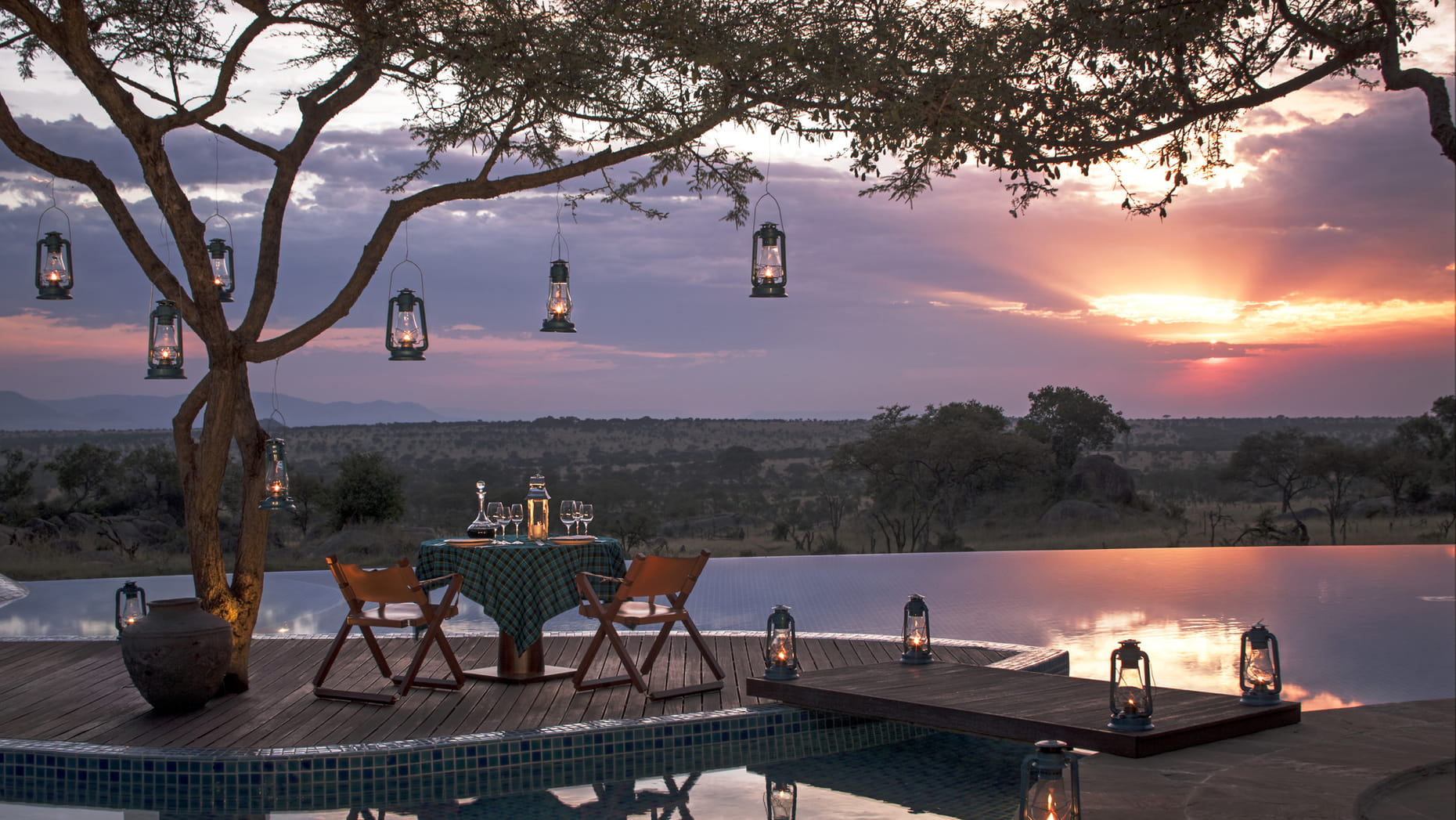 At Four Seasons Safari Lodge, and in the heart of one of the planet's most precious and precarious habitats, each and every wellness journey extends well beyond Kani Spa. Recognising that the health of individuals is dependent on the wellbeing of the surrounding nature, the Lodge works hard to extend support to the magnificent animals that frequent its surrounds.
Recognised as an award-winning responsible tourism operator, it supports community and wildlife conservation projects such as the Rhino Conservation Project and Frankfurt Zoological Society's Serengeti De-Snaring Project. Guests are encouraged to get involved with the team at the onsite Discovery Centre during their stay.
The lodge is also committed to being a responsible community member; it provides support and assistance to a Safe House in Mugumu, offering shelter to girls at risk of female genital mutilation. In addition, nearly 75 percent of suppliers to the Lodge are from Tanzania, and 90 percent of the Lodge's Boutique items are from Eastern and Southern Africa, with a focus on products from social enterprises. To support the development of local talent, the Lodge also offers internships and visits to students from local colleges.