Zimbabwe – One of the scenic highlights
The Pungwe Falls is a tiered waterfall; many beautiful tiers and plunges make up the entire waterfall system… It winds its way through the mountain and shows off its strong water current between rocks and elevated ground.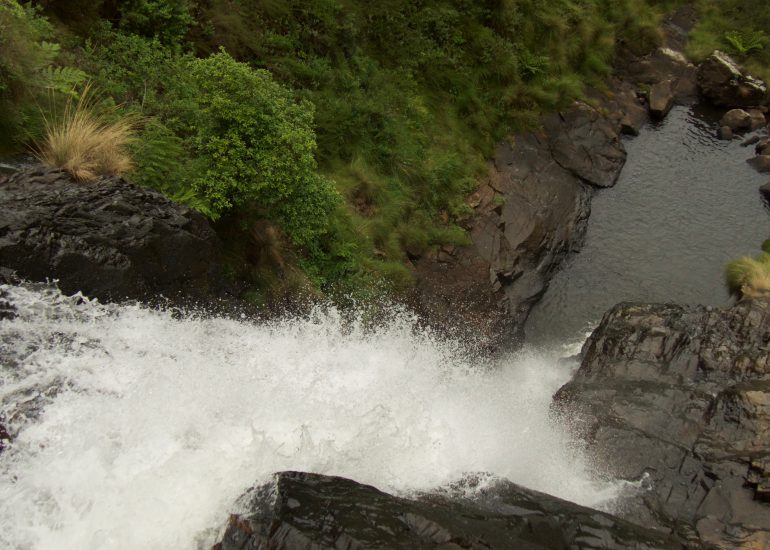 The waterfall is surrounded by rocks, open plains, trees, bushes and undeveloped land. Pungwe is located in the Nyanga area overlooking the Honde Valley.
The Pungwe Falls are one of the scenic highlights of Zimbabwe. The landscape leading toward the horizon is uncluttered by human habitation or roads, the air is cool and fresh.