Estonia – The best sauna experiences
Sauna culture in Estonia is a way of life, a holistic approach to well-being deeply rooted in tradition, connecting family and friends, and providing a place of peace and contemplation for cleansing both body and soul. The wood-fired smoke saunas are places of relaxation, healing and community. Regular sauna sessions are renowned for health benefits, with the high heat and humidity helping to relax muscles, reduce stress, promote better sleep, improve circulation, detoxify the body through sweat, and even boosting the immune system.
Whilst the communal aspect fosters a sense of togetherness, providing a safe space for open dialogue, emotional release, and support among participants. It is this element which is beautifully chronicled in Anna Hint's award winning, intimate, and heart-warming film of sisterhood, which is also Estonia's entry into this year Oscars.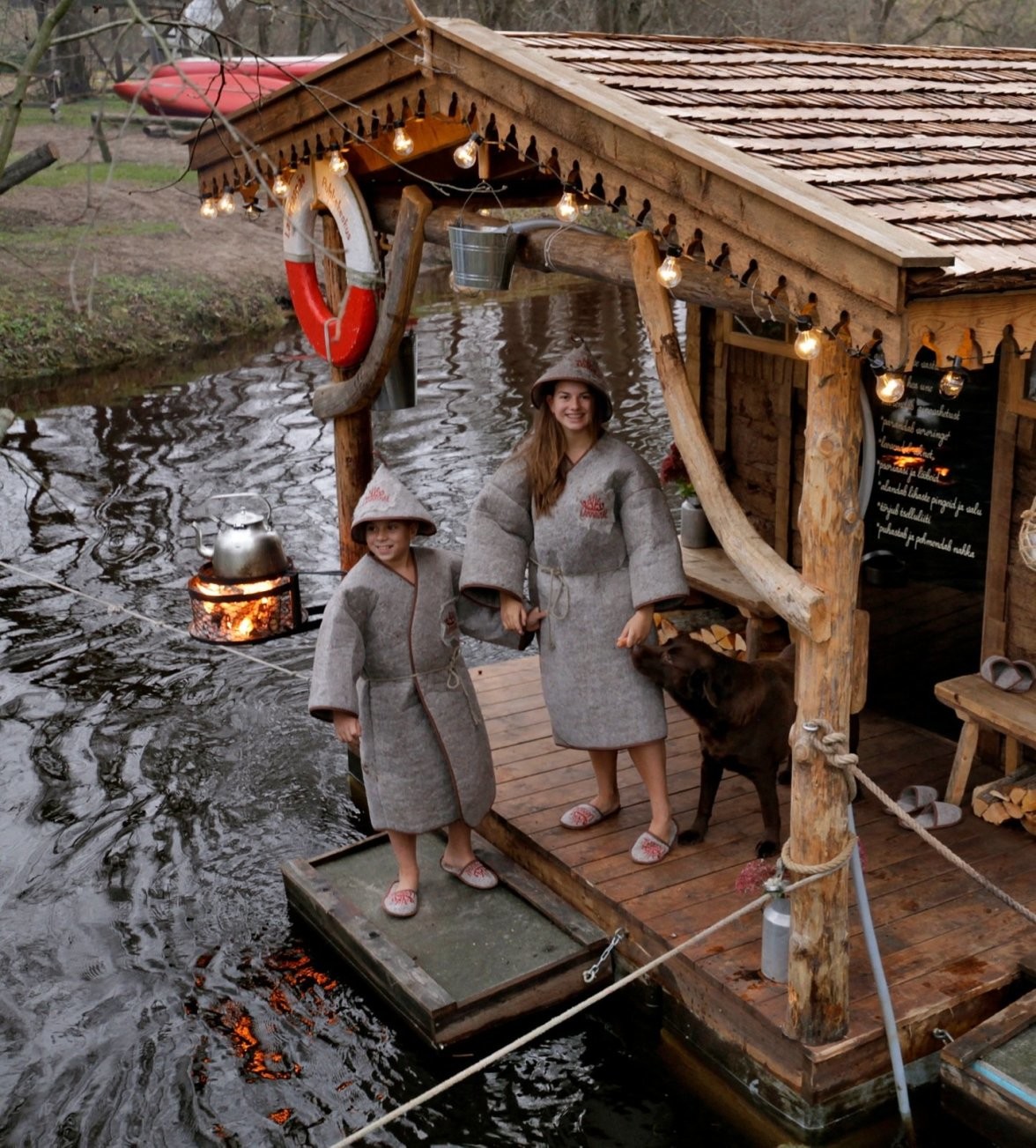 Võromaa Smoke Sauna (UNESCO)
The Old Võromaa Smoke Sauna, setting for the Smoke Sauna Sisterhood film, is located on Mooska Farm in Southern Estonia,Võru county. Listed by UNESCO as a representative of the Intangible Cultural Heritage of Humanity, during the 800-year-old practical and spiritual traditional sauna experience, up to eight guests are invited to partake in bathing and cleansing rituals over three hours. Take a refreshing swim in the nearby lake, which transforms into an ice dip in winter, and enjoy the rich aroma of burning wood and smoked meat, birch boughs, and sauna honey.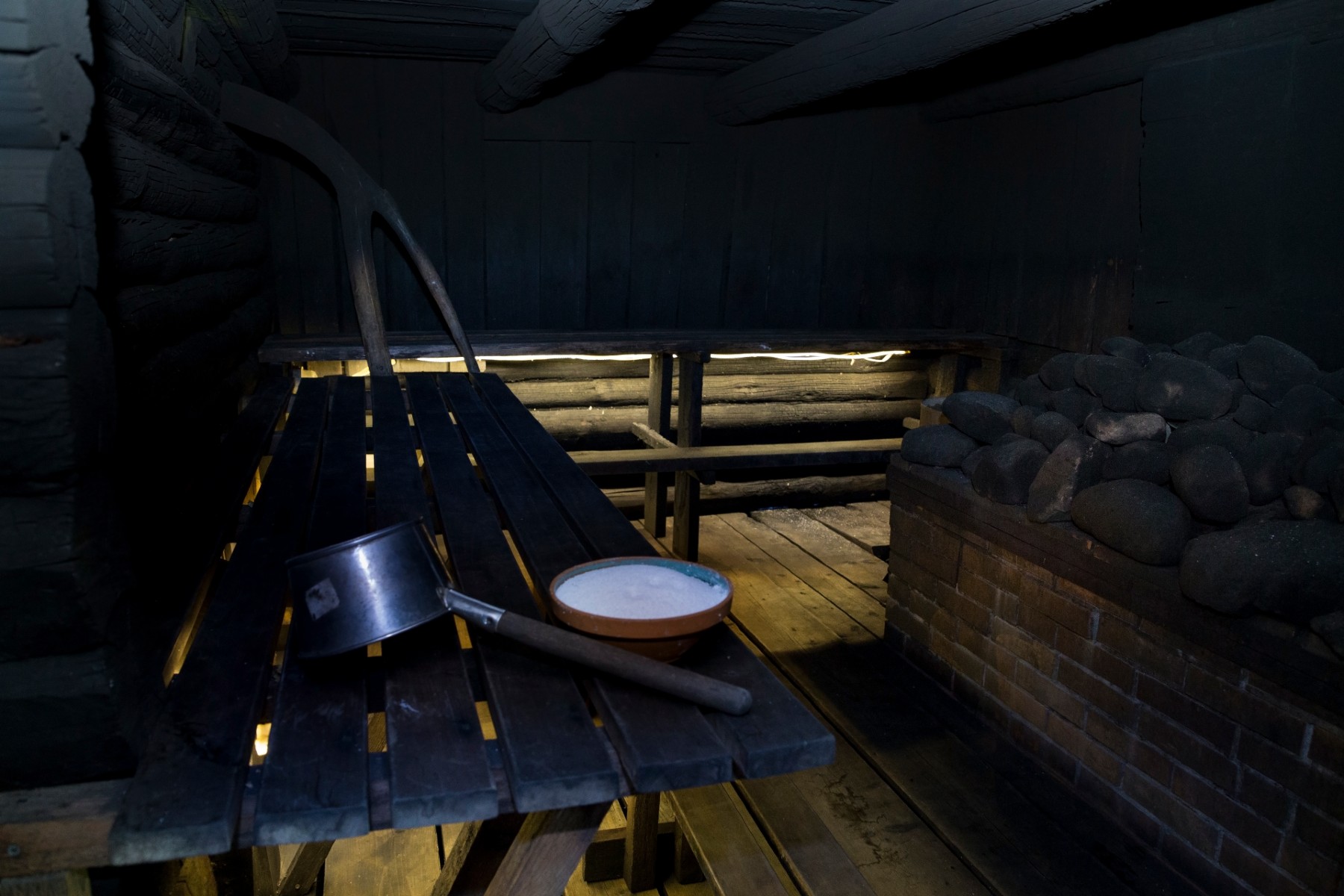 Iglupark Iglu Craft sauna Saunas
Enjoy a sauna stop and a dip in the Baltic Sea during a city break to Tallinn with a visit to the marina in the Noblessner area. Iglu Park, home to the uniquely designed Estonian Iglucraft smoke saunas, is a groundbreaking urban design concept. Seamlessly combining work, leisure, and health in the heart of the city. Visitors can spend a few hours in a lodge on the water's edge with its own, iconic domed roof. Or work from one of the lodge offices or stay at Iglu Hut, all with breathtaking sea views. Celebrities including David Beckham and Gordon Ramsey are reported to have Iglucraft saunas in their UK home gardens.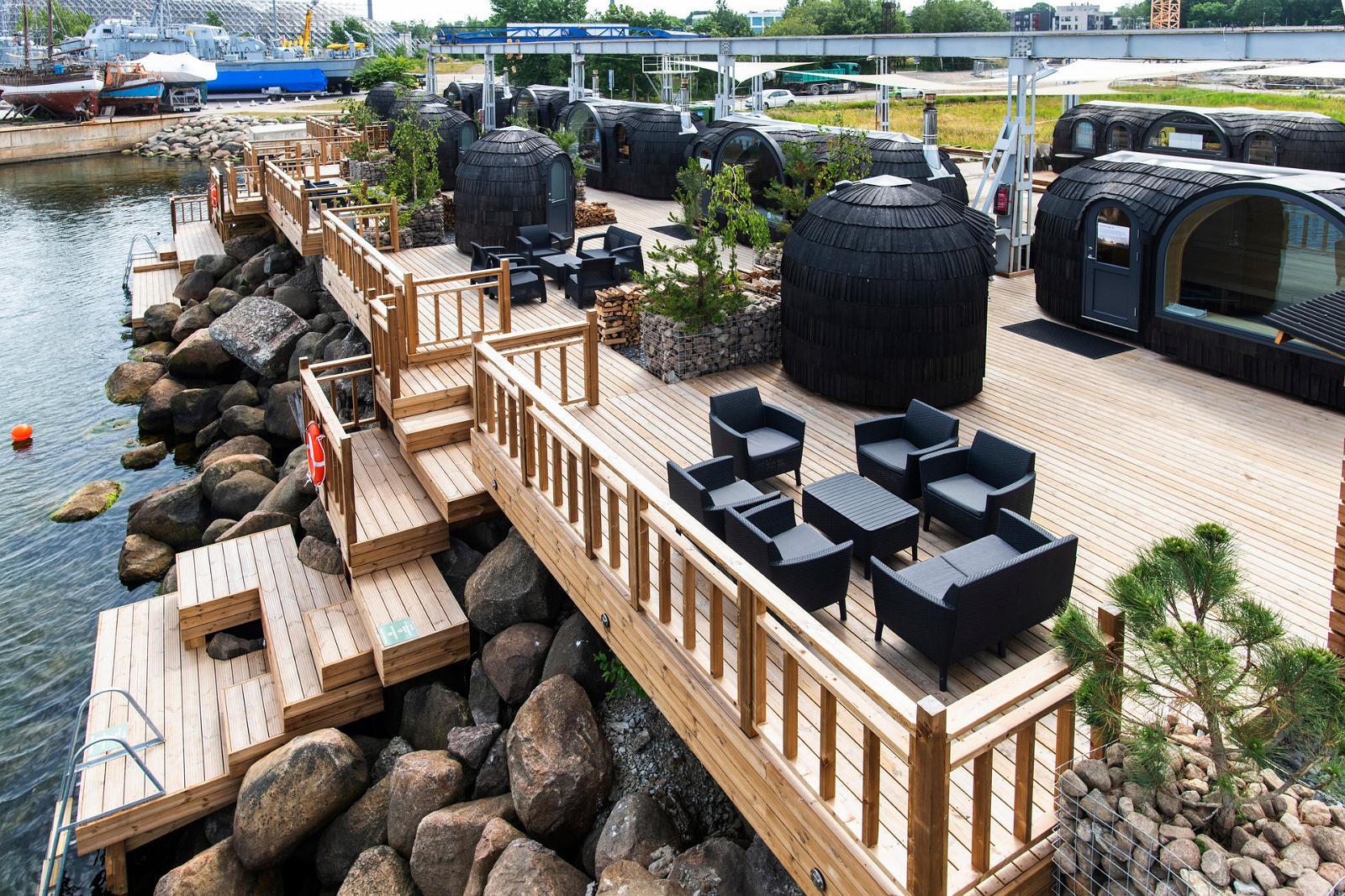 Lammasmäe Holiday Centre
In the east of Estonia, just over an hours' drive from Tallinn, the Lammasmäe Holiday Centre boasts a one-of-a-kind Peat Sauna, which floats on a pontoon on the Kunda River. This unique sauna experience is complemented by a range of rejuvenating treatments.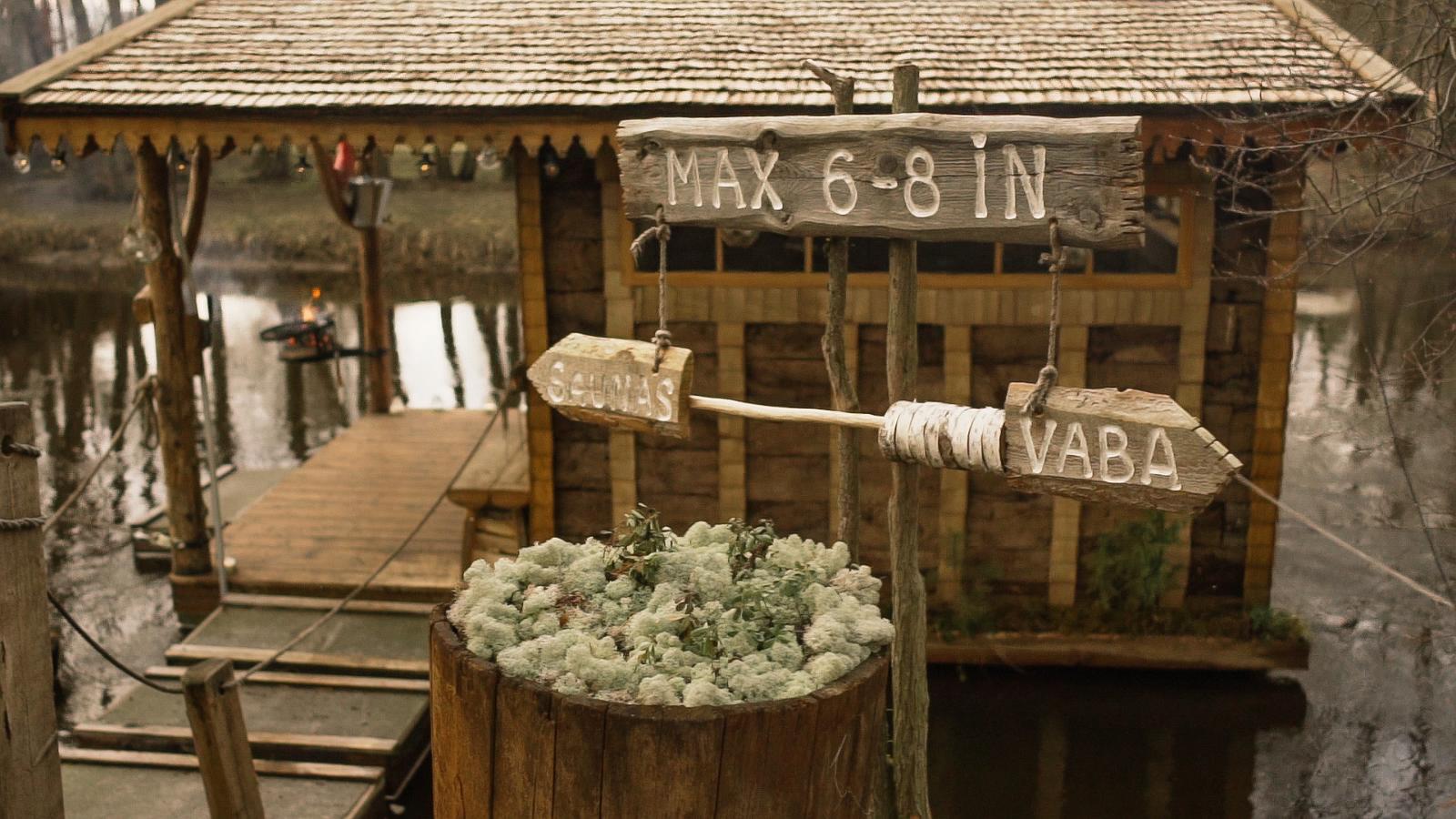 Juniper Sauna in the Viking Village
Located 15 minutes outside of Tallinn, The Juniper House is located in the Viking Village; offering educational, exciting and inclusive memories for children and adults inspired by the distant Viking Era. The Ancient village is home to the Juniper Sauna House as well as a Cave Sauna and Finnish Sauna. The Juniper Sauna is located in the forest (100 m from the main building), where visitors can seek private relaxation surrounded by nature.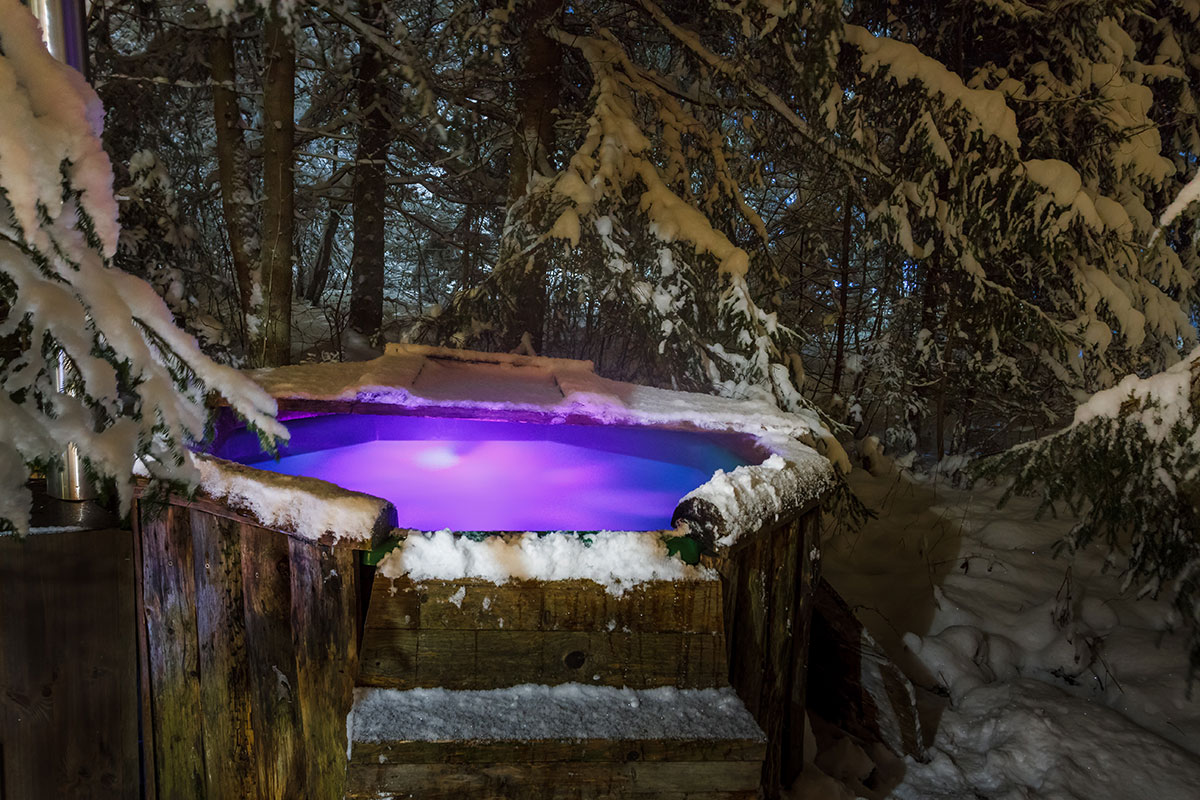 Mustamäe Elamus-Spa
Mustamäe Elamus Spa is one of Estonia's largest spa and sauna centres, offering 21 distinct saunas, free sauna rituals, and a 25-meter pool. It blends Estonian sauna traditions in a contemporary setting offering global practices, oriental spa rituals like 'Journey through the woods', and swimming pool training sessions for a holistic wellness experience.