Norway – The best gateway for Arctic adventures
Moxy Hotels, the playful experiential hotel brand part of Marriott Bonvoy's portfolio of 31 extraordinary brands, has opened Moxy Tromsø in Northern Norway. Operated by Core Hospitality A/S, the hotel marks the northernmost property in Marriott Bonvoy's global portfolio. Tromsø is famed for its beautiful winter landscapes and mesmerising Northern Light displays, with summer adventures benefiting from the midnight sun and 24-hour sunlight.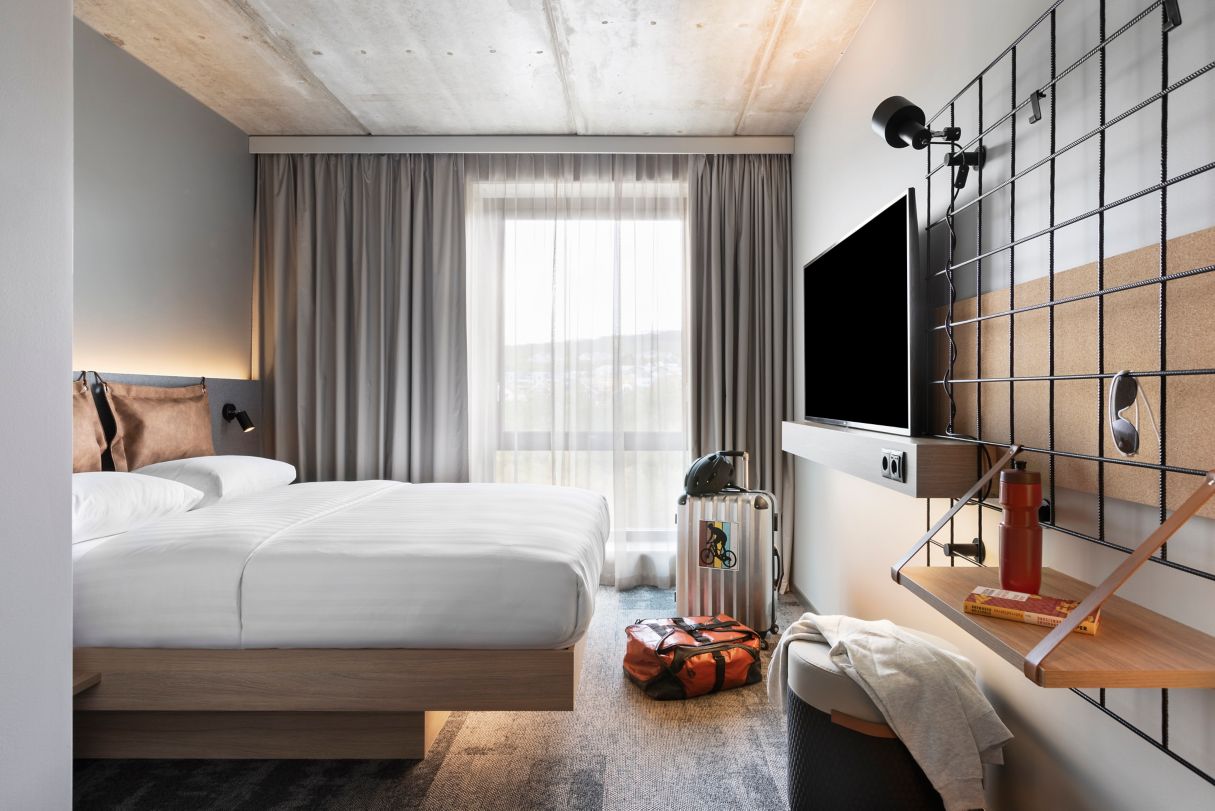 Moxy Tromsø combines stylish, industrial design and sociable service at an accessible price point so that guests can save on space and splurge on experiences. 208 smartly designed bedrooms feature walk-in showers, 55-inch flat-screen televisions, super comfy beds, and motion-activated LED guidelights. Designed to maximise the beauty beyond, the newly built hotel takes check-in to new heights. Guests step onto the top floor into Sky Bar Moxy, the social heart of the hotel, which also serves as the hotel's front desk. All guests are welcomed with a 'Got Moxy' cocktail or mocktail at check-in, alongside the room key.
Boasting undisturbed views of the fjord and mountains beyond, Danish designers Mette Fredskild Studio drew inspiration from the locale, with a palette of local traditional folk dress featuring indigo, cobalt, and city blue, to warmer colours, including purples, brown and deep red. Murals in public spaces, created by local artists Alice Kvalvik and Jonathan Broca are a playful take on Tromsø life and the environment beyond.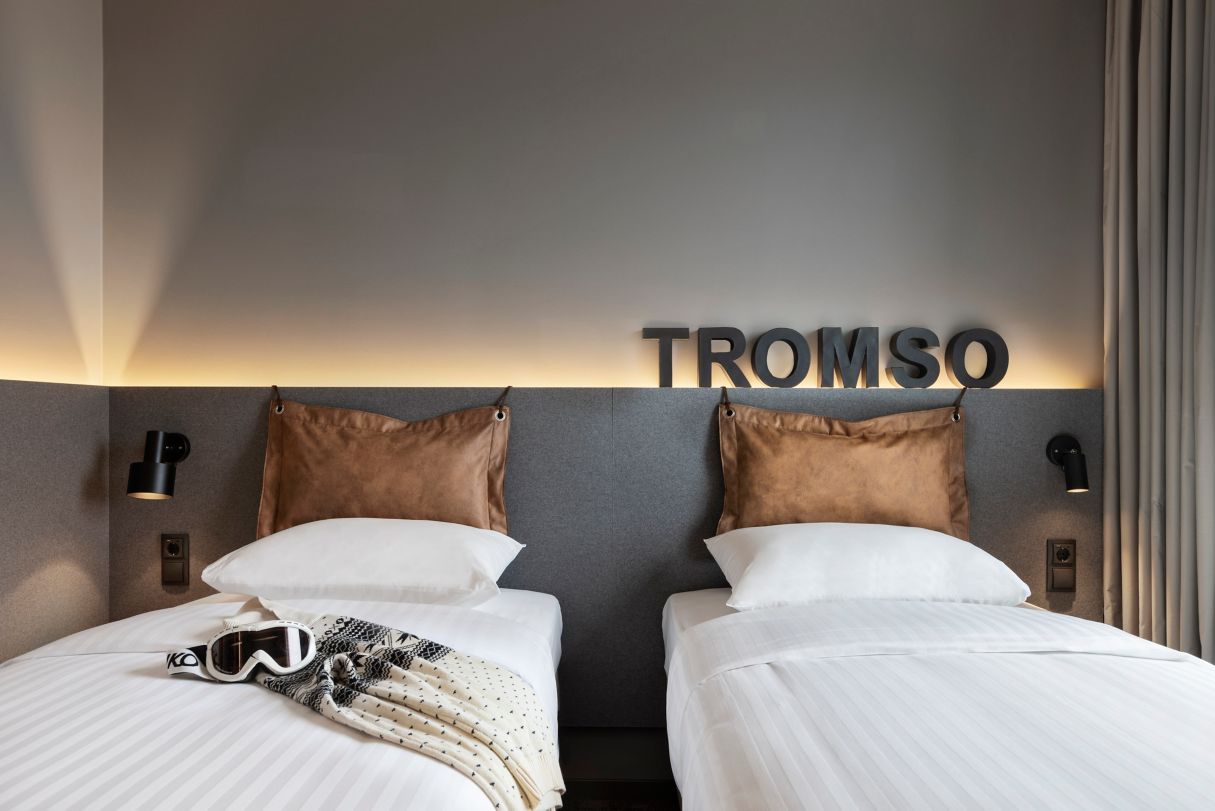 "We are thrilled to expand our Moxy Hotels footprint in Norway with the opening of Moxy Tromsø, unlocking Marriott Bonvoy's Northernmost destination in the world," said Sandra Schulze-Potgieter, Vice President, Premium & Select Brands, Europe, Middle East and Africa, Marriott International. "Moxy is known for its young-at-heart spirit and Tromsø is an incredible destination for our fun-hunters to add to their bucket list, with a different stay and experience for each season."
For the always-on travellers, Sky Bar Moxy, the social heart of the hotel, embraces the playfulness of Moxy, offering a plethora of board games, a foosball table and several café tables with board games printed onto the tabletop. The 11th-floor rooftop terrace offers truly unobstructed views of the city and the fjord, and the indoor lounge will install a telescope available for guests to spot the wildlife below and gaze at the stars in winter.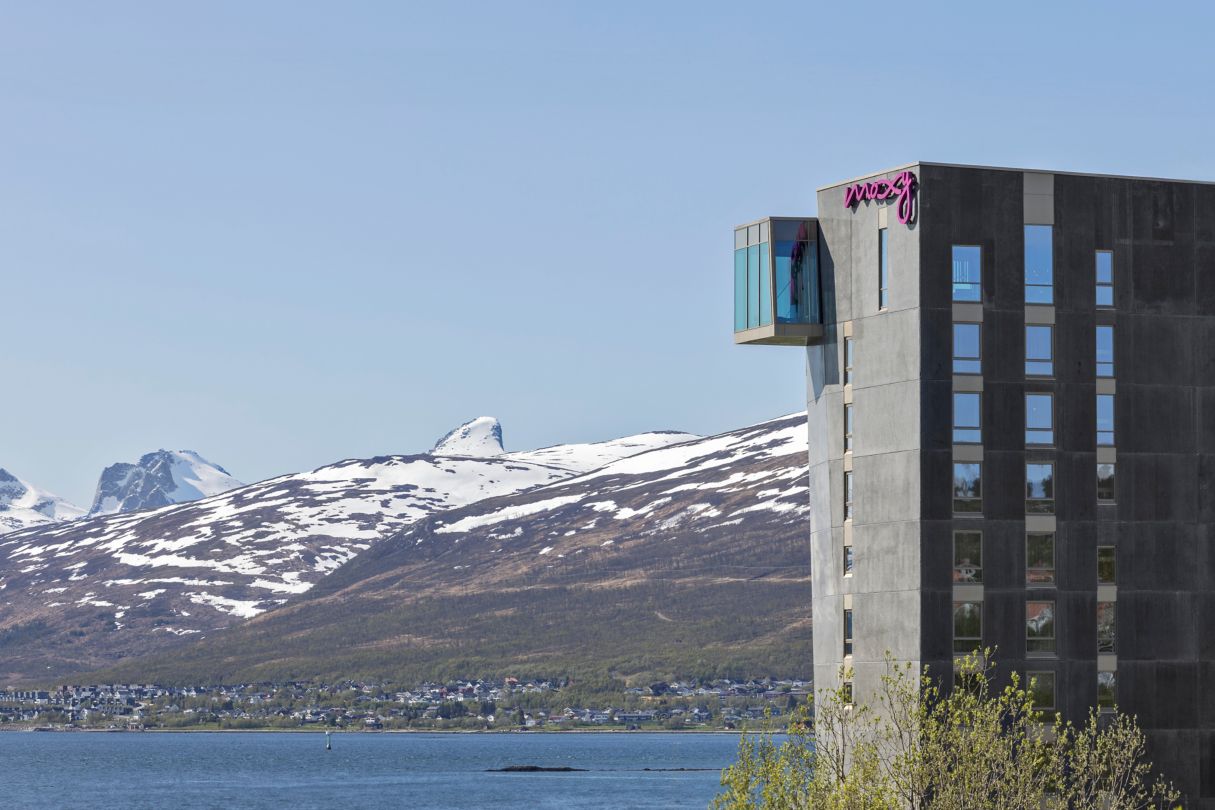 With a light bites menu and crafted cocktails, Sky Bar Moxy is a vibrant social space with bold programming for locals and guests alike to plug and play. Local brews on tap include Nordlys ("northern lights") and Isbjørn Lite ("polar bear", gluten-free beer) from MACK, and classic Moxy cocktails such as the delicious non-alcoholic Fauxy Moxy with hints of strawberry, rose and hibiscus. The Moxy Pickups menu taps into international favourites and a dedicated barista counter serves up a coffee fix for those that have made the most of the night-long sunshine.
"Moxy Tromsø is an exciting new destination for all travellers and Marriott Bonvoy members, and we are very proud of this new addition to our portfolio," said Per Denker Sørensen, CEO of Core Hospitality. "The opening of Moxy Hotels in Tromsø marks the entrance of an international lifestyle hotel brand in the marketplace. We are confident that our Sky Bar Moxy, offering stunning views of the fjord and hopefully northern lights during winter, will be a new social destination among travellers and locals alike. It is an honour to be part of this new development and to open yet another Moxy Hotel in Scandinavia."
The hotel is the gateway to breath-taking Arctic adventures famed in the region from husky and reindeer visits, Sami culture experiences, whale safaris, northern lights hunting, cross-country skiing and fjord cruises.