USA – A great destination to explore Philadelphia
IHG Hotels & Resorts (IHG), one of the world's leading hotel companies, celebrated the opening of a new Holiday Inn property in South Philadelphia following a conversion and renovation. Located minutes from Philadelphia International Airport, and within walking distance of the city's primary sports and entertainment facilities complex (which includes Lincoln Financial Field, Citizens Bank Park and Wells Fargo Center), Holiday Inn Philadelphia Airport – Stadium Area delivers a convenient, comfortable and welcoming experience appropriate for the "City of Brotherly Love."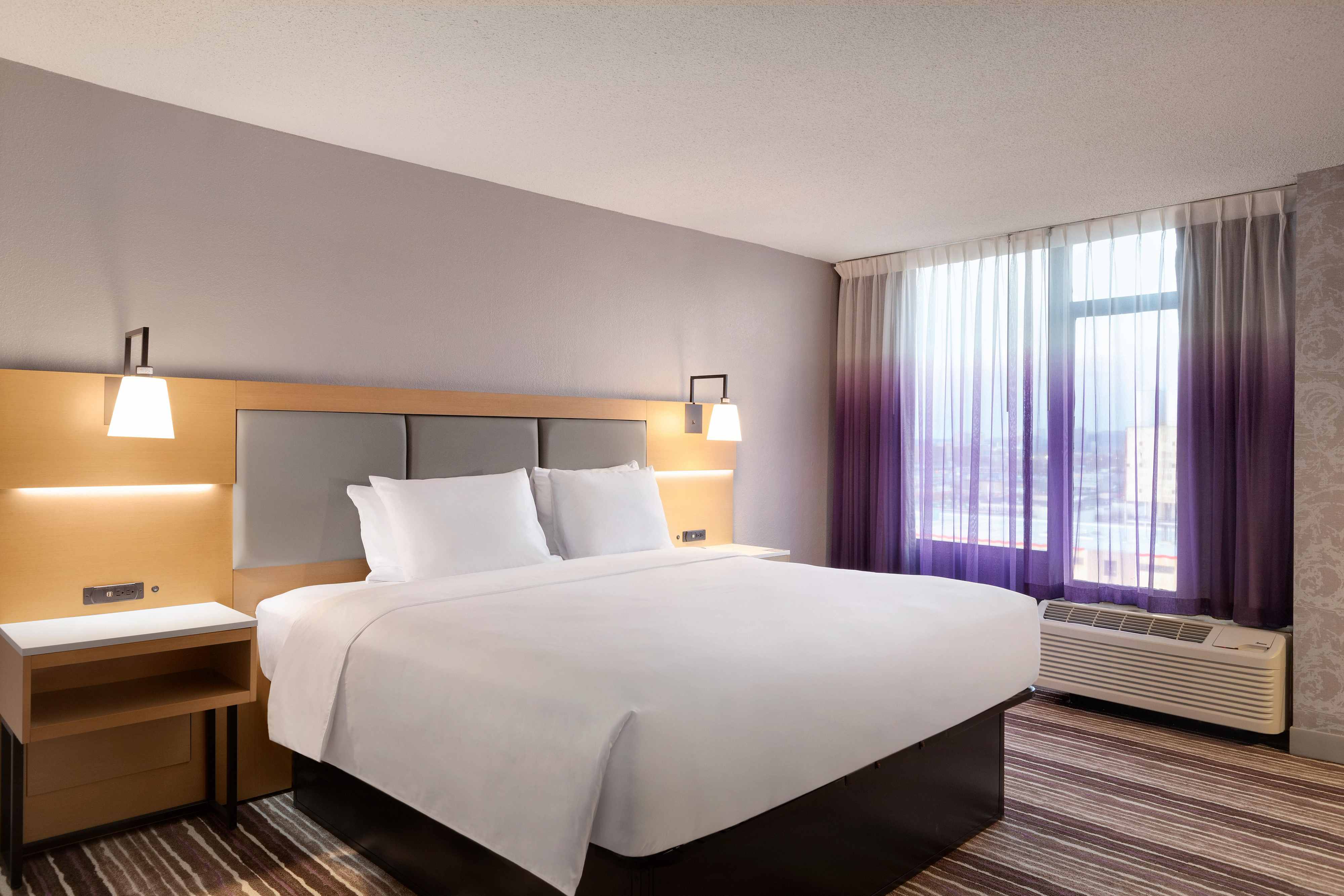 A conversion of a round, high-rise building that stands tall among the South Philadelphia skyline, Holiday Inn Philadelphia Airport – Stadium Area provides a range of spaces and features enabling those traveling for business or fun to lounge, work, dine and explore. The hotel's 206 spacious guest rooms include plush bedding, modern amenities and complimentary Wi-Fi, with an onsite business center and more than 10,000 square feet of meeting space available to support productive workdays and meetings. Holiday Inn Philadelphia Airport – Stadium Area also invites guests to relax and enjoy classic American favorites at The Whit Restaurant and Lounge.
Kevin Schramm, SVP of Development, Mainstream – U.S. and Canada, IHG Hotels & Resorts, said: "As a city rooted in history and tradition, Philadelphia is the perfect place for the latest extension of the Holiday Inn brand that is among the most recognized and trusted in the world. The hotel's convenient location to the airport and notable landmarks and attractions makes it a coveted destination for guests looking to explore Philadelphia, and we are thrilled to reintroduce the Holiday Inn experience to a new generation of travelers."
IHG collaborated with owner and manager Watermark Hospitality Group for the conversion, renovation and reopening of Holiday Inn Philadelphia Airport – Stadium Area. The New Jersey-based, family-owned hotelier maintains a portfolio of 15 hotels throughout the mid-Atlantic and northeast U.S., with the new Philadelphia property its first IHG-branded offering.
Watermark Hospitality Group said: "Holiday Inn is an iconic brand that has set – and continues to set – hospitality industry standards, and we welcome the opportunity to work with IHG to introduce what we believe will become one of the standout, must-visit properties for the brand and our region. Philadelphia's prominence as a hub for business leaders, history buffs and culture enthusiasts continue to grow, and we look forward to offering our guests greater flexibility and choice in their travels."