USA – Authentic neighborhood stay experience for guests
Hotel Indigo, part of IHG Hotels & Resorts' luxury and lifestyle portfolio, continues to strengthen its presence in the midwestern United States with the opening of Hotel Indigo Minneapolis Downtown. Rising from the city skyline in the heart of Downtown Minneapolis, the hotel invites guests to experience the true Star of the North with convenient access to the area's trendy shops, innovative dining scene and celebrated venues like the Orpheum Theatre and First Avenue.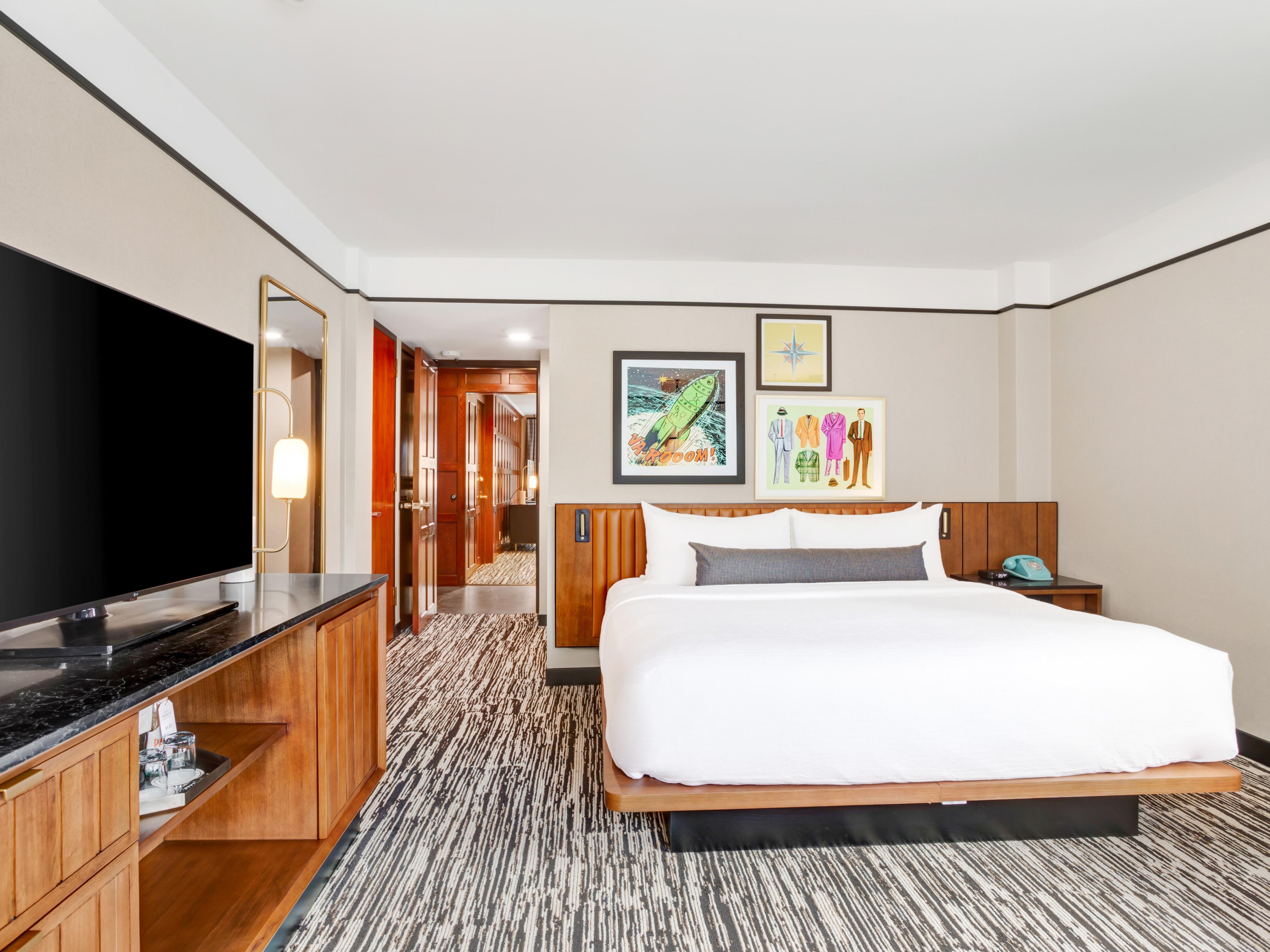 Just as no two neighborhoods are alike, no two Hotel Indigo properties are alike. Hotel Indigo Minneapolis Downtown, owned by Great Lakes Management Group, has been thoughtfully designed to reflect its surrounding neighborhood's spirit of individuality and optimism. The 218-room hotel is housed in the original Northstar Center, which was built in the 1960s nearby a Greyhound bus station and united some of the most vibrant downtown blocks to form a "city within a city" – central to the revitalization of Minneapolis' downtown.
Today, the hotel is imbued with subtle nods to old Minneapolis – a diverse world-class city that once was an industrial mill town on the Mississippi River – and features stained glass, photography and other items from the original Northstar Hotel.
The space flaunts a sleek mid-century modern design scheme, accented by textural woods and plaid wall-coverings in moss green, that is carried from its public spaces into the guest rooms. Works from local artists and vinyl records throughout pay homage to the rich music history of Minneapolis, which was once the record distribution capital of the U.S.
Carol Hoeller, Vice President of Hotel Indigo, commented: "The Hotel Indigo brand has experienced strong global growth momentum over the last year, and this opening marks another exciting milestone for the fast-growing brand. Minneapolis has been beckoning visitors for decades with its community of vibrant music, entertainment and culinary scenes, all of which have been thoughtfully woven into the experience at Hotel Indigo Minneapolis Downtown."
Neil Densmore, President of Great Lakes Management Group, added: "We're excited to open Hotel Indigo's first-ever property in downtown Minneapolis – this will be Great Lake Management Group's third Hotel Indigo in the U.S. We love this brand because we are able to create unique and inspiring atmospheres through design that gives guests a flavor of the surrounding neighborhood. The spirit of Minneapolis is one of individuality and resilience, and we look forward to being guests' home base as they explore the culture of this revitalized city for themselves."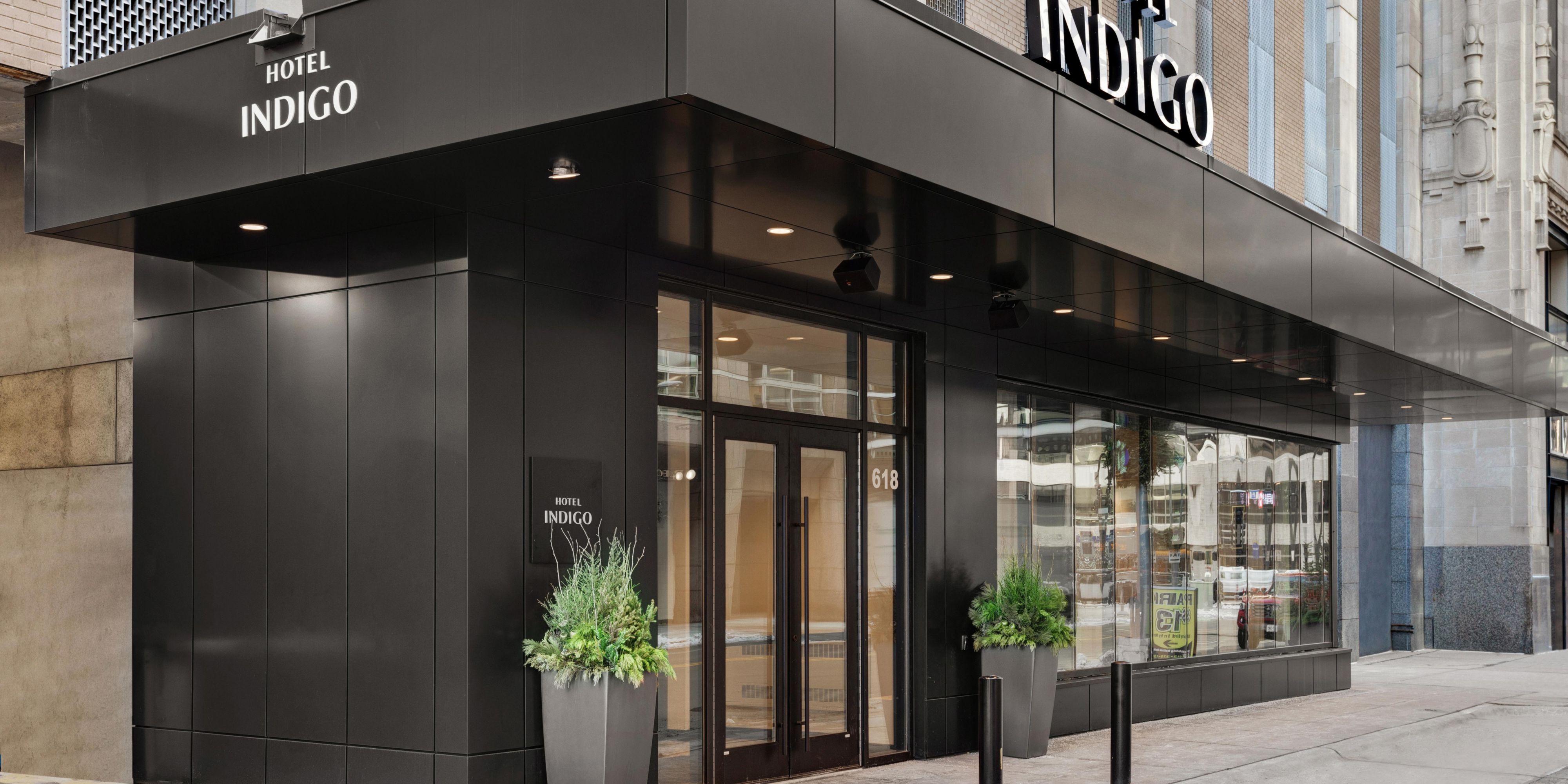 The Hotel Indigo brand is widely celebrated for restaurants and bars that are neighborhood gems – lively spaces that bring visitors and locals together. Star Bar & Bistro, the American bistro by local restaurateur Kim Bartmann, draws diners in with an enticing menu with a French flair. Dishes are prepared with ingredients from local purveyors, including Peterson Craftsman Meat, Larry Schultz Organic Farm and DragSmith Farms. Inspired craft cocktails enhance the cuisine and feature local spirits from Tattersall Distilling Company and Norsemen Distillery.
Additional hotel amenities include a fitness center overlooking the city with cardio and weight-training equipment as well as a business center and marketplace in the lobby. Beyond the hotel's doors, guests can discover the neighborhood's iconic theaters and music venues, such as State Theatre or The Armory, as well as attractions like Loring Park, the Sculpture Garden at The Walker and U.S. Bank Stadium.