USA – Exciting new hotel near world's busiest airport
IHG Hotels & Resorts (IHG), one of the world's leading hotel companies, announced the opening of Holiday Inn Express Atlanta Airport – North – located within minutes of Hartsfield-Jackson Atlanta International Airport and a short drive from the city's notable downtown attractions.
From community workspaces with integrated technology to 224 contemporary and spacious guest rooms featuring multi-functional seating and storage, Holiday Inn Express Atlanta Airport – North showcases the brand's latest design concepts to deliver more where it matters for on-the-go guests. During each stay, guests can enjoy the complimentary Express Start breakfast – with a variety of hot and fresh items available – as well as rooms equipped with a microwave, mini-fridge, 50" TV, coffee and tea. The hotel also enables guests to remain productive and collaborative among an additional 2,800 square feet of meeting space, with a modernized fitness center and outdoor pool also available for unwinding.
Kevin Schramm, SVP of Development, Mainstream – U.S. and Canada, IHG Hotels & Resorts, said: "As the leisure travel boom shows no signs of slowing, along with increasing business and group travel, we recognize the opportunities of growing our presence near the world's busiest airport and offering broader choice to Atlanta visitors. Holiday Inn Express is among the most successful and frequented brands in today's hospitality landscape, and we are thrilled to introduce another exciting new hotel to the metro Atlanta area."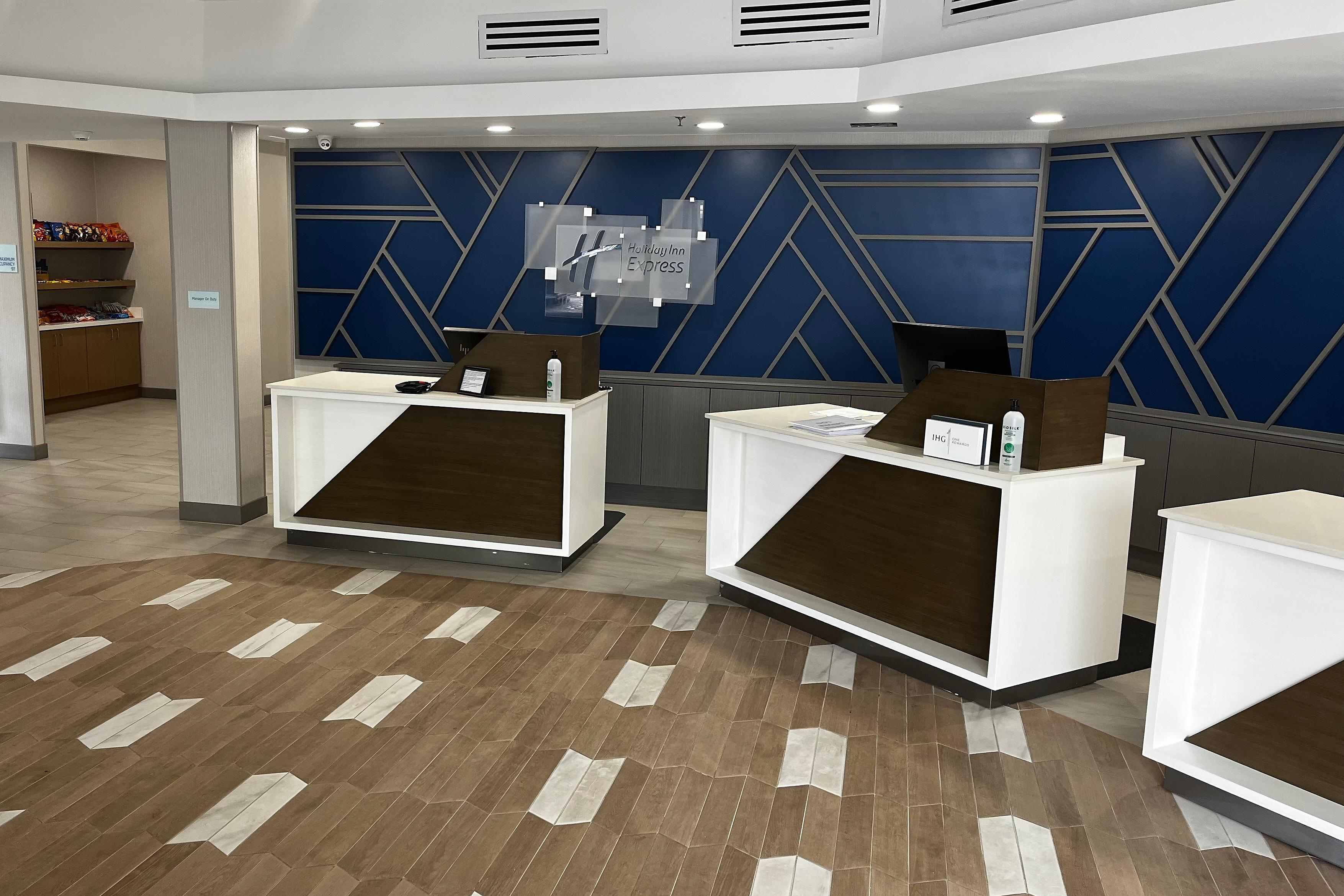 IHG led the conversion, renovation and opening of Holiday Inn Express Atlanta Airport – North in collaboration with owner and manager Natson Hotel Management LLC. The Georgia-based hotelier currently has 15 open or in pipeline IHG properties across the Southern U.S., including four additional Holiday Inn Express hotels throughout the Peach State.
Brandon Turner, President and COO of Natson Hotel Management LLC, said: "Holiday Inn Express Atlanta Airport – North removes travel barriers by providing guests with the space and services they need to rest, relax and recharge in one of busiest and most successful travel hubs. It's amazing to see how far this property has come in just seven months, and we look forward to working with IHG to further elevate what we consider the perfect spot for modern, comfortable and convenient travel."