USA – Seamless travel experience in the heart of Manhattan
Delta Hotels by Marriott®, part of Marriott Bonvoy®'s global portfolio of 31 extraordinary hotel brands, continues to grow its global footprint with its first hotel in New York City. Boasting unrivaled views of the inspiring city lights and offering a blend of sophistication and comfort, the new Delta Hotels by Marriott New York Times Square aims to bring the brand's 'Simple Made Perfect' mantra to the bustling metropolis.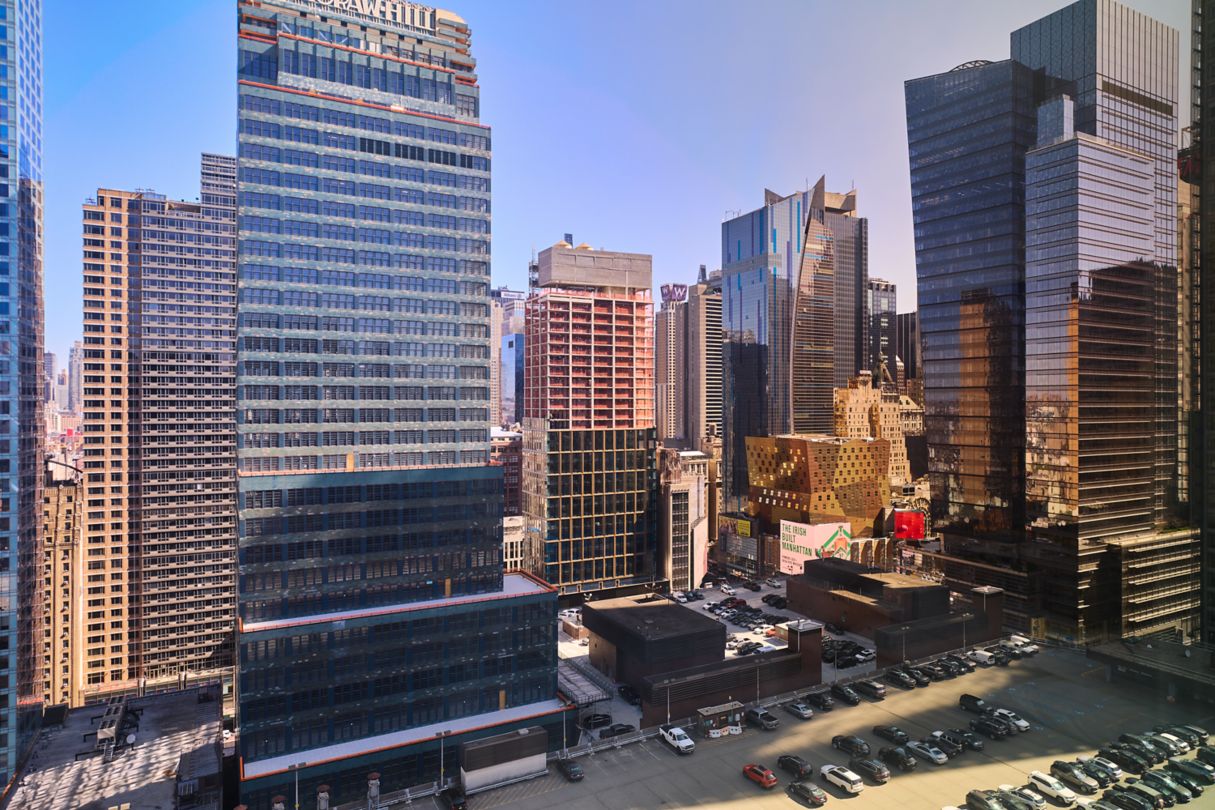 "The debut of Delta Hotels by Marriott in New York City marks a significant leap forward in our brand's growth journey," said Manny Rappenecker, Vice President and Global Brand Leader, Delta Hotels by Marriott, Marriott International." Championing key essentials for the highest impact, this new property in the heart of Manhattan is a testament to our unwavering 'Simple Made Perfect' mission. With an unrivaled central location and a purposeful streamlined design, Delta Hotels New York Times Square caters to seasoned travelers who value autonomy, quality and expect nothing but the best in their travel experiences."
Located at 340 West 40th Street in Times Square, the newly minted hotel focuses on the details that truly matter, featuring a clean aesthetic, and a modern take on comfort, delivering a streamlined and flawless stay. Every touchpoint is thoughtfully designed and prioritized to allow guests to glide through their journey without friction.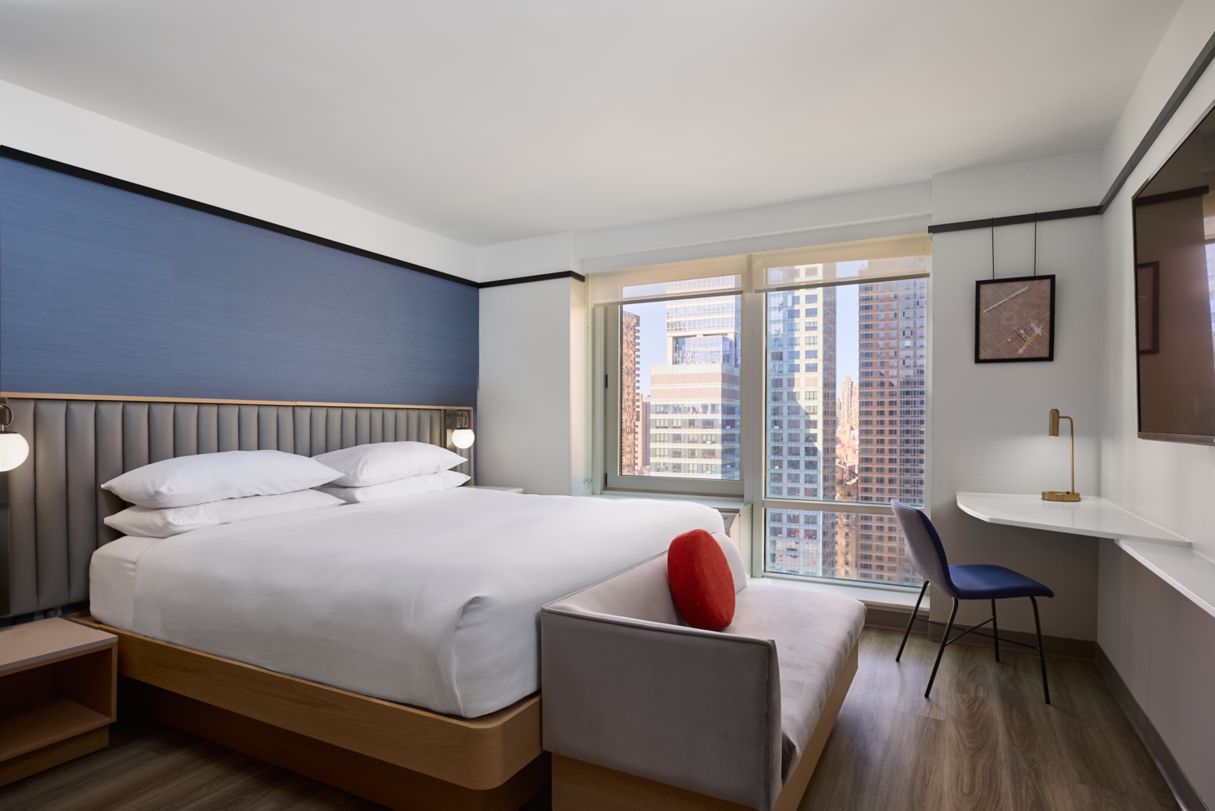 The hotel's 310 guest rooms are inspired by true craftsmanship, featuring a premium aesthetic coupled with comfortable materials for a straightforward yet purposeful design. Intuitive touches include a bright, neutral palette with rich yet unobtrusive accents of color and premium finishes across the platform bed, lounge area, desk, and bathroom, in addition to complimentary Wi-Fi and bottled water.
Delta Hotels by Marriott New York Times Square's amenities are rooted in the brand's signature approach of meticulously delivering the key essentials guests need and eliminating everything they don't. The hotel's premium fitness center is equipped with state-of-the-art matrix gym equipment with connectivity consoles and plenty of room for stretching and yoga. Hydration stations are located on each floor, along with a fully stocked Delta Pantry in the lobby for Marriott Bonvoy Platinum, Titanium and Ambassador Elite members to grab continental breakfast items, premium beverages, and snacks 24/7.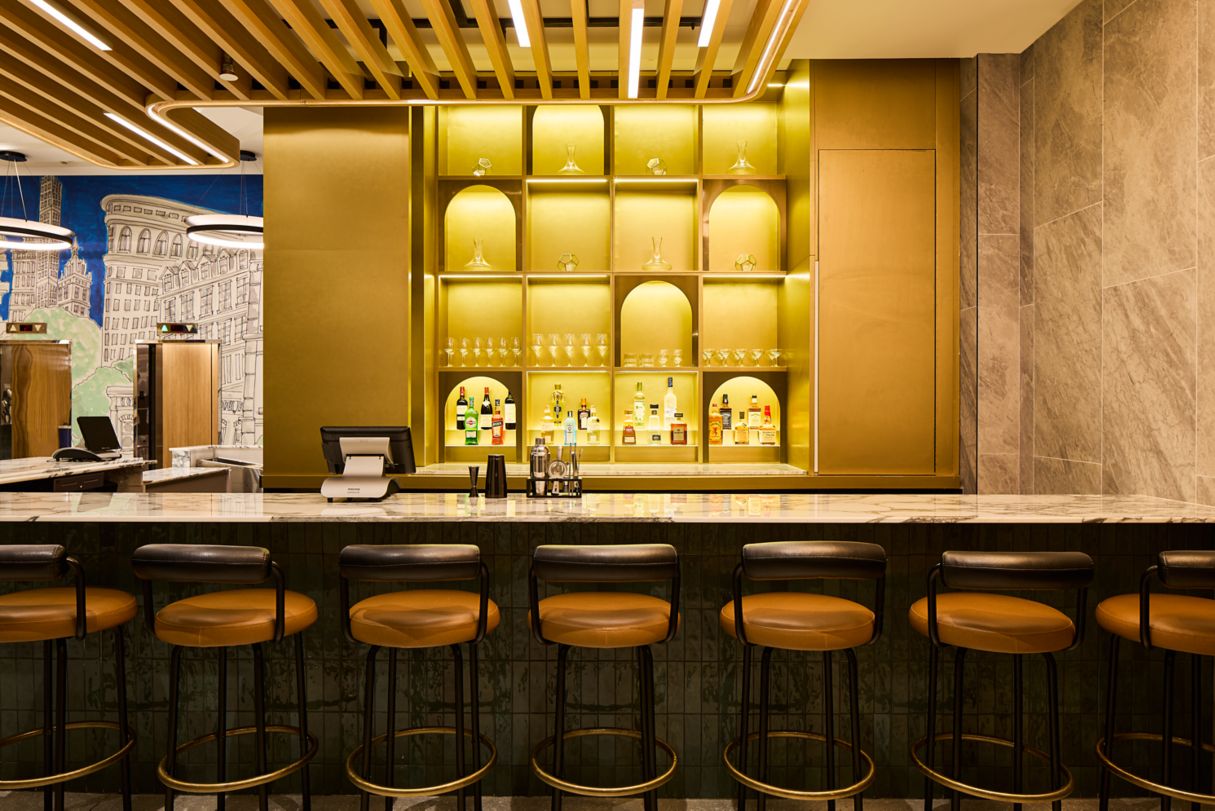 In addition to in-room dining, the hotel's lobby bar George serves up a wholesome menu of small bites and drinks, as well as grab-and-go options. Travelers can also opt to dine at George's Nephew – a full-service restaurant where North American cuisine meets cool and cosmopolitan vibes.
Delta Hotels by Marriott New York Times Square is centrally located, offering convenient access to everything New York City has to offer. It is easily accessible via transit systems to LaGuardia Airport and John F. Kennedy International Airport, and in close proximity to Madison Square Garden, the Theater District, Central Park, Empire State Building, Hell's Kitchen, Hudson Yards, Rockefeller Center, and more.