USA – Unique property for business and leisure travelers
Avid hotels – part of IHG Hotels & Resorts (IHG), one of the world's leading hotel companies with more than 6,000 destinations across 19 brands – announced the opening of its first New York property in Brooklyn. Operating under the ownership of SUNSHINE BROOKLYN LLC, avid hotel Brooklyn – Dyker Heights is one of many new-to-market avid hotels opening this year.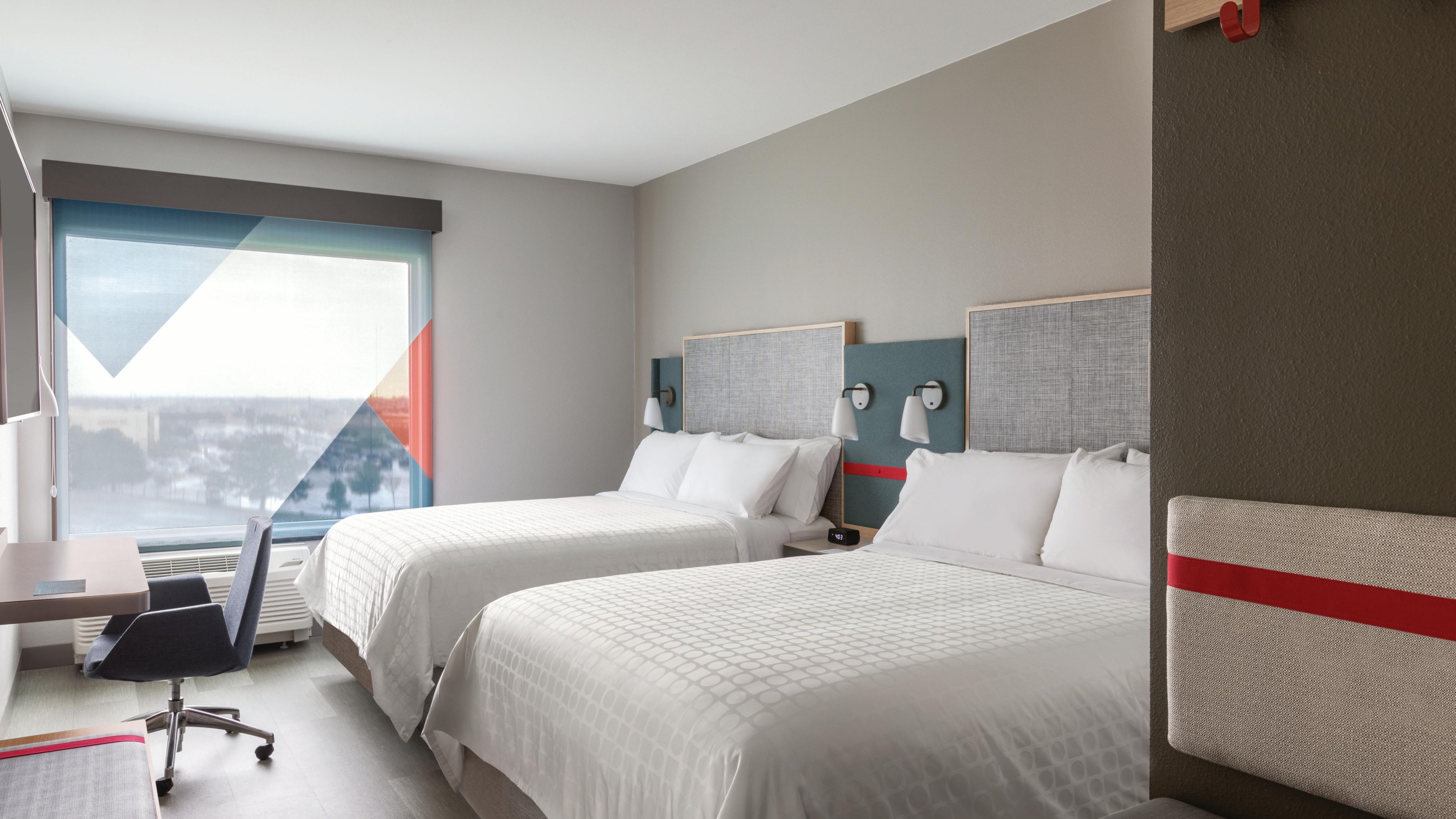 The 76-room hotel will deliver the brand hallmarks – basics done exceptionally well at a fair price – that guests have come to love. With each stay, guests can expect right-size rooms designed with sound sleep in mind – complete with black-out roller shades and sound-reducing features – and a free 'Good all round' breakfast, which features grab-and-go items as well as freshly ground coffee 24/7.
Karen Gilbride, VP of avid hotels, Atwell Suites & Garner commented: "This year marks the fifth anniversary since we opened the first-ever avid hotels property in Oklahoma City – Quail Springs. The opening of avid hotel Brooklyn – Dyker Heights demonstrates our brand's focus on growing our presence in the Americas region. We created this brand to meet the needs of our guests looking for the basics done exceptionally well at a fair price and in convenient locations, so it made sense for us to open a property in one of the most visited states and cities of the world."
Located just 25 minutes outside of New York City, the hotel offers a perfect stay environment for those seeking a place to rest while on their way to, or from, big city travels. avid hotels Brooklyn – Dyker Heights additionally offers convenient accommodations for guests traveling to Brooklyn or visiting the Coney Island Lighthouse and other notable area attractions.
Mr. Naji Kotob, General Manager, avid hotel Brooklyn – Dyker Heights General Manager commented: "We are thrilled to welcome avid hotels not only to New York, but to one of the city's fastest-growing boroughs. This hotel will meet the everyday travel needs of both business and leisure travelers – whether visiting the area or passing through."