Australia – Discover the amazing wilderness in style
The Flinders Island experience will mesmerise those with a lust for striking scenery, abundant wildlife and local history in Tasmania. On this diverse walking itinerary, guests will experience the rugged peaks and expansive coastlines of the island, take a dip in crystal-clear waters and have a chance to summit the granite peaks of Mount Killiecrankie and Mount Strezelecki. At the end of an adventure-filled day, retire to the comfort of the Eco-Comfort Camp which is big on comfort but small on environmental impact.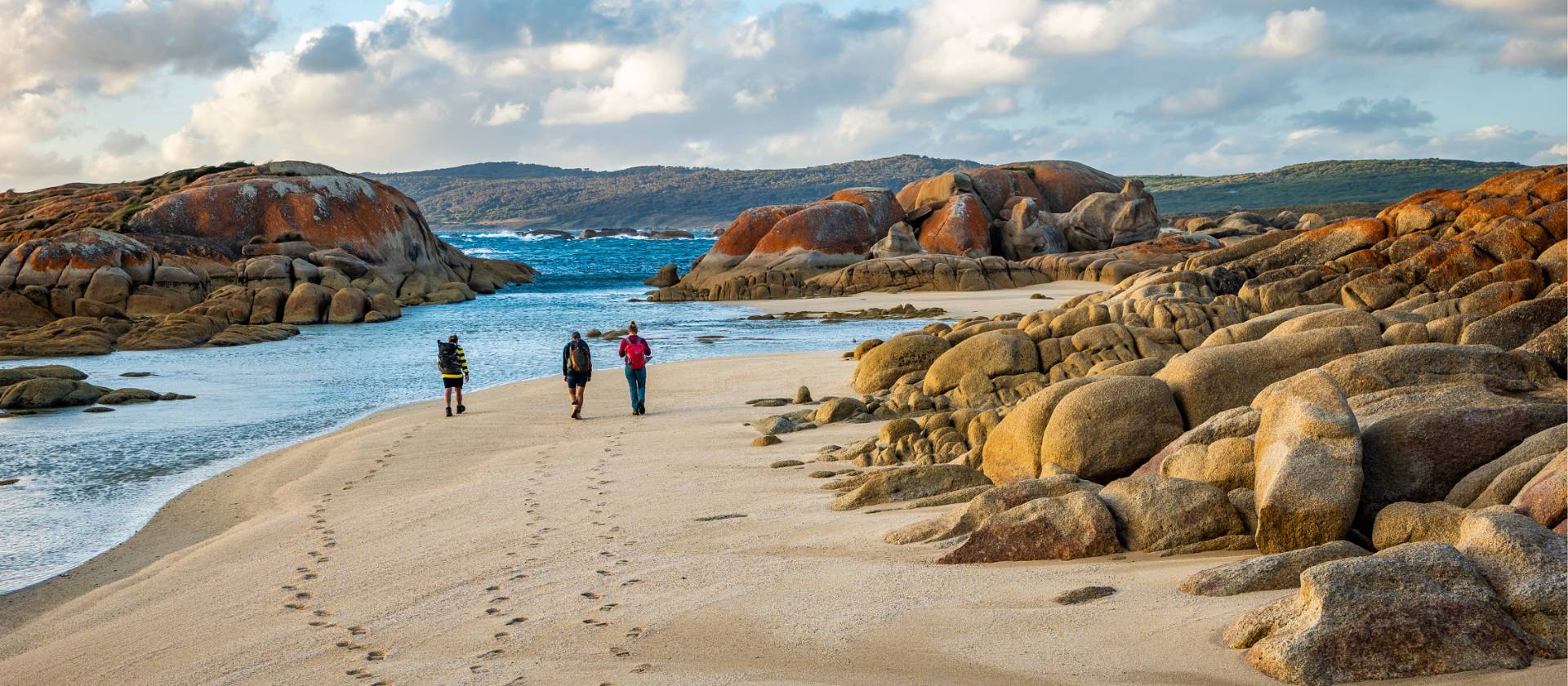 Saffire Freycinet Coast to Coast Luxury Expedition
Saffire Freycinet, in partnership with On Board, is offering a select series of expeditions, combining small ship adventure through the remote southwest corner of Tasmania's Wilderness World Heritage Area and a luxury stay at Saffire on the stunning east coast. Over six nights, this new expedition combines luxury and wilderness – from the wilds of the southwest coast to the picturesque Freycinet Peninsula.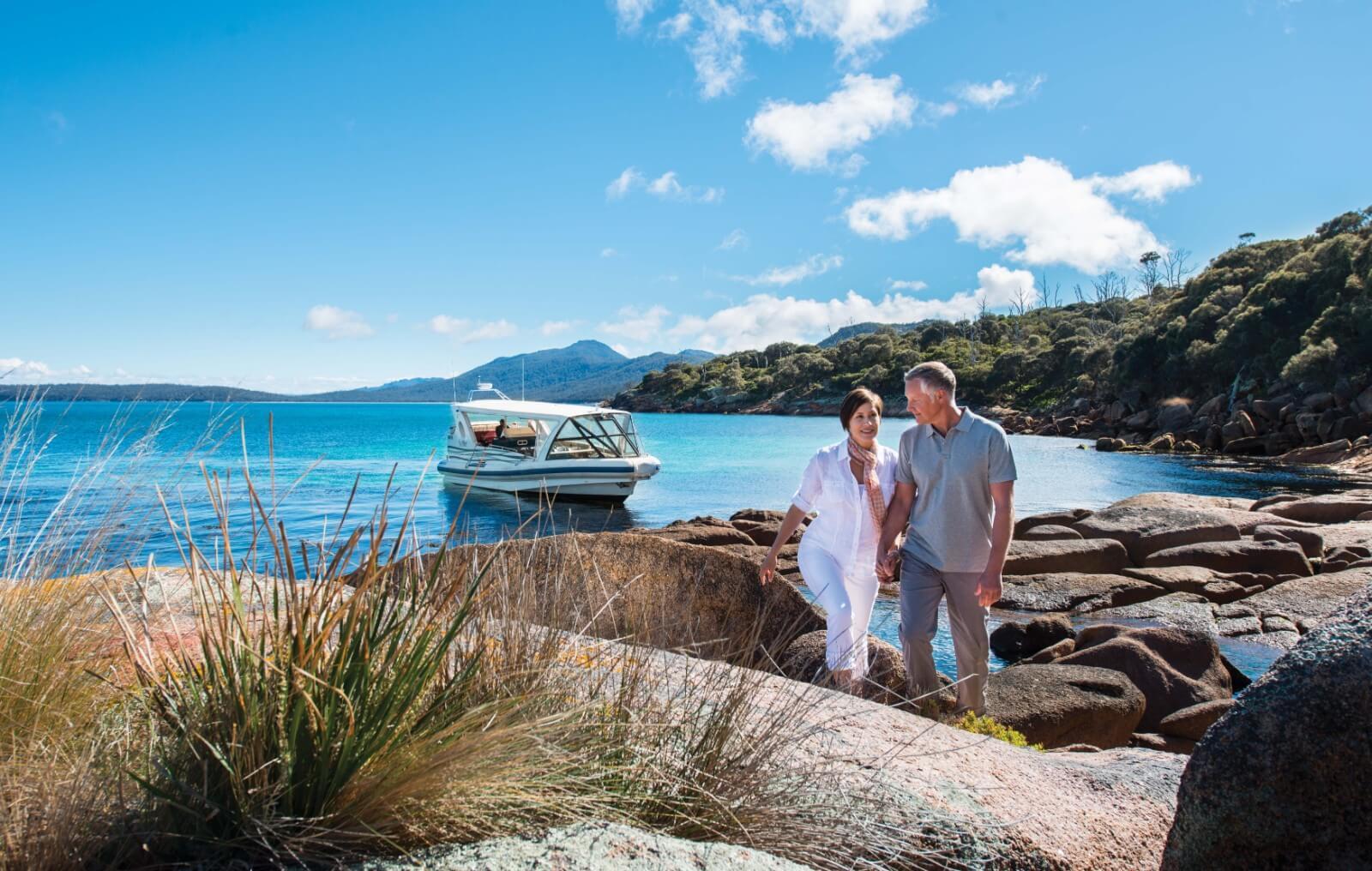 Three Capes Adventure by Tas Walking Co.
Get ready to walk the world's edge with the Three Capes Adventure guided by Tas Walking Co. This walk will take guests along Australia's highest sea cliffs on Turrakana / Tasman Peninsula. Guided by experts, stay in private lodge accommodation inside the national park, feel the Southern Ocean breeze on a boat cruise to Denman's Cove and onwards to Crescent Bay Camp with stunning views to Cape Raoul.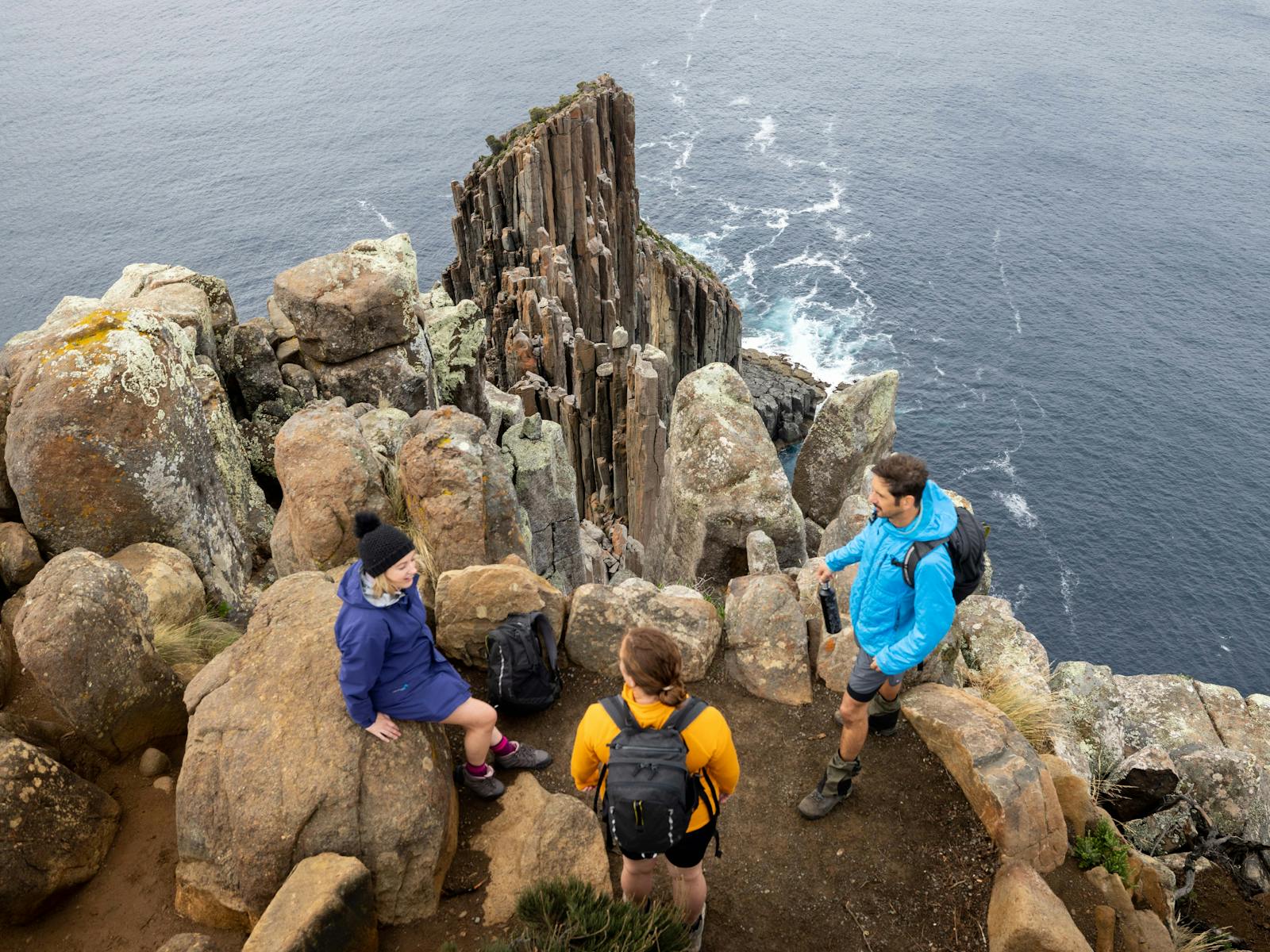 Blue Derby Pods Ride – two-day experience
Embrace the wild side over two days riding through verdant forest at Blue Derby Mountain Bike Trails. Sure to be a good time, this jam-packed ride is ideal for those with limited time, who are keen to explore trails, as well as the lesser-known secrets of Mount Paris Dam. Stay overnight and relax at cosy Blue Derby Pods on this memorable guided mountain bike adventure.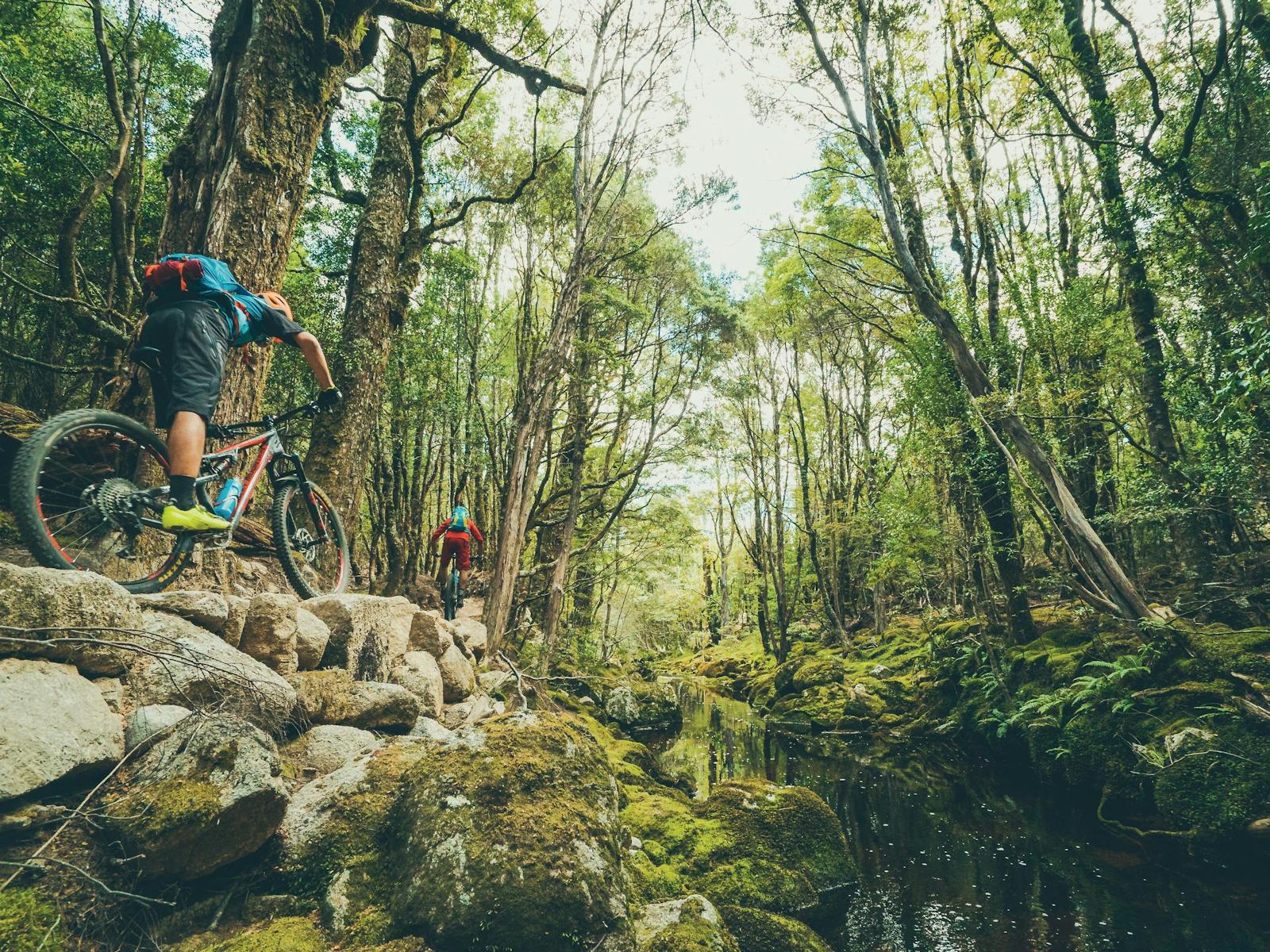 Dove Lake Viewing Shelter
Perched on the shores of glacial Dove Lake in Cradle Mountain-Lake St Clair National Park, nature lovers can enjoy uninterrupted views of the alpine landscape at the Dove Lake Viewing Shelter. Designed with tones and textures unique to the natural and cultural landscape, the shelter creates a haven for guests to take pause and fully immerse in nature. The Shelter was designed in collaboration with the Tasmania Parks and Wildlife Service, the local community, and members of the Big River Nation. It houses a series of interconnected cave-like chambers, which draw guests to strategically-placed viewing windows, offering glimpses before revealing dramatic views of the lake and Cradle Mountain.
Bruny Island Long Weekend Seed Collection Walk
Experience Bruny Island's unique flora on a seed collection walk along the coastal Labillardiere Track with James Wood, manager of Tasmania's Seed Collection Centre. Hosted by Tas Walking Co and curated in partnership with the Royal Tasmanian Botanical Gardens, guests will collect rare and precious seeds and search for the endangered Euphrasia fragosa and rare orchid species alongside other passionate botanists. Learn how to observe plants in different phases and map special sightings. James will provide expert insight about the flora guests will see on the walk.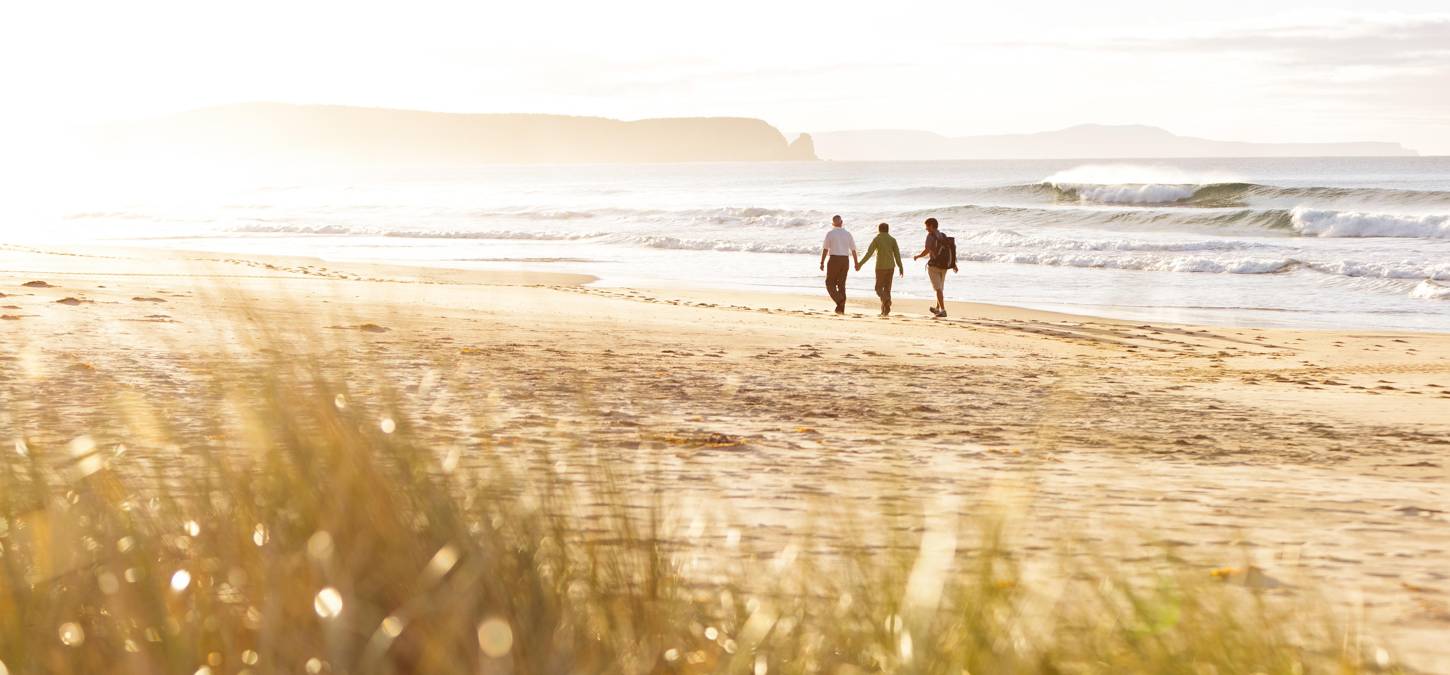 Mt Field Retreat
Recently opened, this lush retreat welcomes guests with its comfortable self-contained pods. Situated on the fringe of Mount Field National Park, the pods are decked out with a king-size bed and plush sofa bed, kitchenette with stove top, and a shower rivalling the ritziest of hotels. Guests will experience the wilderness on their doorstep, perhaps spotting a platypus in the Tyenna River or endangered eastern quolls scurrying through the undergrowth. With a strong focus on local, be spoiled with Tasmanian produce and wine, and local knowledge for a memorable stay.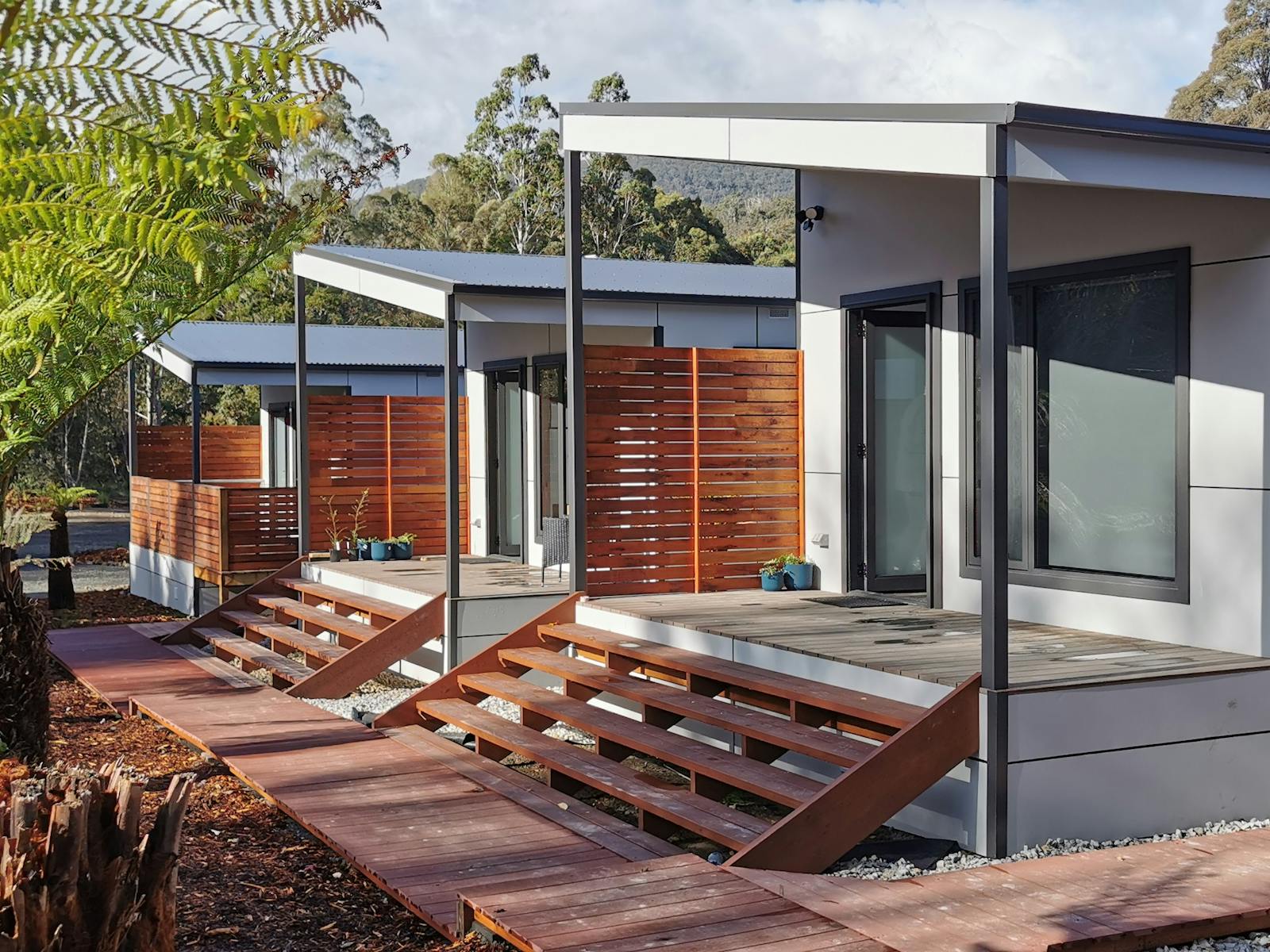 Blue Lake Lodge
Calling all whisky aficionados, Blue Lake Lodge plays host to an exclusive retreat, featuring Highlands-matured whisky from Callington Mill Distillery. Located at beautiful Arthurs Lake in the Tasmanian Central Highlands, guests will experience premium accommodation in an adventure-packed location, with trout fishing, kayaking, bushwalking and five-star dining at their doorstep.